Mission
Recent Volunteer Abroad Programs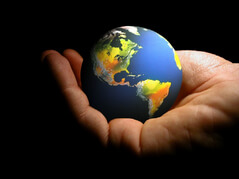 Volunteer Latin America's mission is to help prospective volunteers find affordable, ethical and worthwhile volunteering opportunities in Central and South America.
Our Objectives
To endorse and advance the conservation of wild habitats and their flora and fauna
To provide prospective volunteers with affordable and rewarding volunteer work opportunities
To provide a diverse and regularly updated range of environmental and humanitarian projects
To increase the number of people who can afford to volunteer abroad
To promote grassroots voluntary organisations and projects
To encourage people to consider a career in conservation or take a keen interest in environmental issues
To encourage people to meet new people, and accumulate life and career enhancing experiences and skills
To ensure that volunteering abroad through Volunteer Latin America is a rewarding and productive experience
To ensure that we treat prospective volunteers in a honest and cooperative manner
To ensure our concerns for the environment and other animals remain an integral part of our organisation
Environmental Policy
We operate according to sound environmental principles and are fully committed to our green initiatives that help protect the environment, as well as policies which aim to manage our impact on society. Our innovative eco-strategy ensures we are the 'greenest' overseas volunteer work facilitator on the planet. Here are some of the measures we follow to minimise any detrimental effects as a result of our business practices.
We run a 'paperless' office
We run an eco-friendly office (100% powered by renewable energy)
We use a laptop that complies with the advanced EPA Energy Star requirements
We try to directly offset our own carbon emissions by living eco-conscious lifestyles
We use 'green' products whenever possible (i.e. goods that are biodegradable, not tested on animals, or carry the Fair Trade mark)