The Volunteer Latin America Team
Recent Volunteer Abroad Programs
Stephen - Founder and Director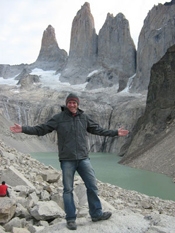 Originally an environmental scientist, Stephen now dedicates his working life to helping voluntary organisations find international volunteers and vice versa. He came up with the idea for Volunteer Latin America while serving as a volunteer on a sea turtle conservation project in Costa Rica. The other volunteers present felt they had been ripped off by their placement company, so there was clearly a need for an alternative. Driven by the lack of good quality information about independent volunteer opportunities and contempt for 'middleman' companies that charge excessive volunteer fees, the website came into being. His aim is to help independent volunteers 'give back' without incurring excessive costs and also to inform prospective volunteers about some of the lesser known voluntary organisations operating in Central and South America.
When not overseeing all aspects of the day to day running of Volunteer Latin America, he spends time living a low-impact and cruelty-free lifestyle. Other interests include world music, world cinema, travel, nature and enjoying the little things in life such as a good cup of coffee.
Dawn - Office Assistant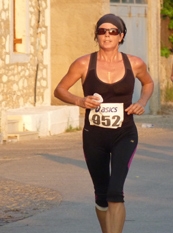 A graduate in garden design, Dawn has worked quietly behind the scenes for many years on a wide range of time consuming and often tedious tasks. She has done an outstanding job in making sure everything runs smoothly. We are fortunate to have such a reliable, multi-talented and hard working individual with such a good sense of humour as part of the team. Outside of Volunteer Latin America, she is a very experienced gardener, specialising in native planting and conservation. Music, mountain running, cooking, and living an environmentally sustainable lifestyle are some of her other passions.