11
Oct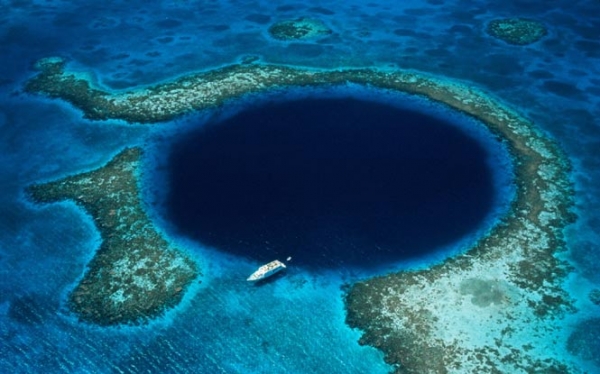 Belize
From the top of the ancient Mayan structure at Xunantunich, you can see across the border into Guatemala. It's a sprawling view of towns, villages, peaks and rainforest, and highlights just how far the Mayan empire once stretched.
It's something captured wonderfully at Xunantunich where, if you're lucky and have an expert guide, you'll find about more Belize's Mayan civilisation. This site is especially important right now, as a new tomb was discovered only this year, containing, among pots and jewels, the human remains of an adult male. In fact, Belize is one of the most exciting places for archaeologists and those interested in it, with so much yet to be unearthed.
Xunantunich is in Belize's western Cayo district. It's a lush inland region and the main tourist town is San Ignacio, a compact but lively place that's a good base for sites like Cahal Pech, Xunantunich and the cave of Actun Tunichil Muknal or ATM. Wildlife is rich too, with green iguanas, an incredible variety of birds, Belize's national animal, the tapir or shy jaguar, and national bird, the toucan, among the highlights.
If you head south to the town of Punta Gorda on the scenic Hummingbird Highway, you reach the under-visited Toledo district where you're rewarded by few tourists, cocoa farms, local life and the country's biggest Mayan population. It makes for an intriguing trip and places such as the Living Maya Experience, where resident Mayan families show visitors the traditions and cuisines of ancient and contemporary Mayan communities.
Toledo district is also home to the Garinagu or Garifuna community, descendants of African slaves and Carib Indians. Beach resorts such as Placencia and Hopkins are also starting to attract attention, with their long sandy beaches and pristine reefs close-by – and often cheaper than the resorts of Belize's famous cayes/islands.
But the Cayes are certainly special. Tropic Air flights, which ferry people across the country on tiny planes where the views alone are worth the ride, fly to hubs such as San Pedro on Ambergris Caye and Caye Caulker. These tiny islands in the Caribbean off Belize's eastern coast are droplets of paradise in a sea of crystal-clear aquamarine water. San Pedro has all the nightlife, shops and restaurants you'd expect of the island's main hub, but you can head north for quieter hotels and apartments too, while car-, bus- and taxi-free tiny Caye Caulker is, naturally, a popular spot to unwind. The diving and snorkelling is nothing short of spectacular. After all, this is the world's longest barrier reef after Australia's
What makes Belize special is its genuine mix of cultures. There's Belizean, Maya, mestizo, Garifuna, Creole. Throw in the many expats who have made their home in this former British colony, and it really is a bit of a melting pot. With the adventure of the jungle, rich cultural experiences, ancient sites and the beaches and diving of the Caribbean, it's varied in its attractions too. Easy to travel about, and relatively inexpensive although certainly more expensive than Guatemala, it's a place you won't get tired of exploring.