06
Dec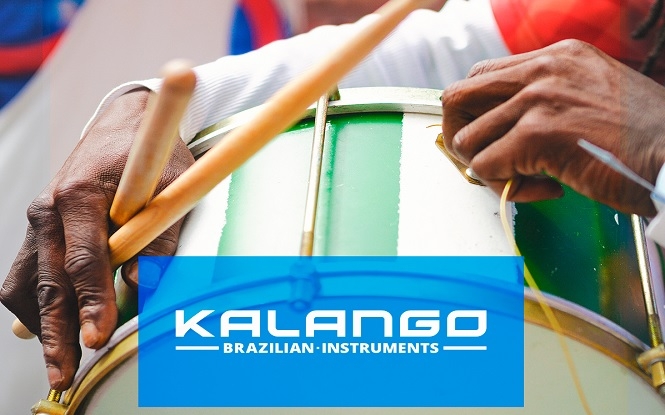 Kalango - The World of Brazilian Rhythms
Many years ago my partner was asked to form a drumming group as an opening act for a local music and arts festival. This idea spawned into a street percussion band with a difference, all the musical instruments were made from trash. Every fully functional instrument was constructed entirely from recycled materials. This concept continued until September 2022 when a decision was made to finally switch to real instruments. The big question was, where's the best place to buy street percussion instruments in Europe? Looking at Brazilian percussion seemed obvious as the band mostly played samba rhythms and the instruments are made for street percussion and samba music. All our recycled instruments were upcycled versions of Brazilian percussion instruments like caixas, surdos, repiniques, etc. One of the band members used to be in a samba group in Germany and knew of Kalango.com, an online shop that specialised in Brazilian percussion instruments.

We immediately loved that the company was a small, family business run by people equally passionate about Brazilian music. Their two founders Thomas and now retired Klaus have undertaken numerous travels to Brazil before they founded Kalango 20 years ago in 2002. Since then, they have relentlessly been seeking for hidden gems and backstreet luthiers in order to bring their music and instruments to Europe. The idea of the online shop was born.

We found exactly what we wanted, went ahead and ordered a set of Brazilian percussion instruments for the band which arrived swiftly and perfectly packaged. Whilst most bands will go for the typical street kit (e.g., surdos, caixas, timbals, repiniques, agogos, etc), there is so much more in Brazilian music to discover from Samba Reggae to Choro, from Maracatu to Capoeira, from traditional to modern styles. The small team of samba aficionados at Kalango are professional, friendly, and super helpful. You can find all the big brands but also, what they are particularly proud of - many lovely, small-batch artisan-made instruments from individual businesses and interesting instrument makers around Brazil. There are loads of sound and video samples on the site for guidance. Some instruments are one-of-a-kind pieces of art (shekerés), others rustically welded (agogós), often reminding of the traditions and roots of their different genres (Candomblé, Capoeira). There is an abundance of choice, and you can learn a lot just by browsing their site. Whether you want to start a batucada or samba percussion group, add to or update current instruments, Kalango is definitively well worth a visit.
I personally ordered a Surdo Axé which I'm delighted with. What a sound! We have our first practice with all the new Brazilian instruments this coming Saturday, and everyone is buzzing with excitement. I'm confident our band will enjoy using the authentic instruments because there is no better way to play our music. Whilst upcycling was an important process at the time, samba drums are the real deal and just so much fun to play.