05
Feb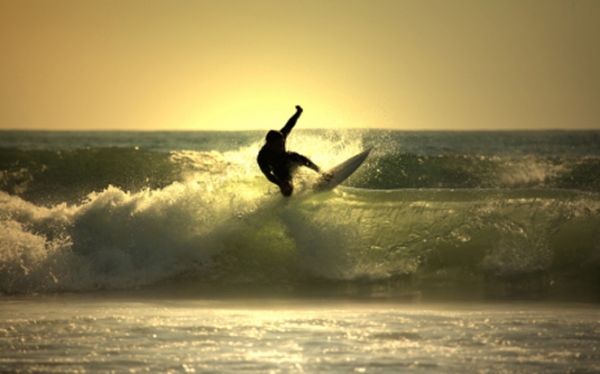 Best Latin American Beaches
Pristine palm fringed beaches with clear waters are everywhere in Central and South America. From the legendary beaches of Brazil to the lesser known waters in Colombia and Venezuela, Latin America has a spicy tropical vibe that few can resist. While some beaches attract tourists from all over the world, others only see a few local beachgoers and the occasional backpacker. Whether you are looking for a tropical paradise or somewhere to party, there are many great beaches to choose from throughout the region. Here are just a few examples:
Parque Nacional Tayrona, Colombia – Crystal clear water backed by lush forest and coconut palms ensure Tayrona beaches are among the loveliest and most picturesque on Colombia's coast. Some of the beaches are bordered by coral reefs providing reasonable snorkelling and scuba-diving opportunities.
Kuna Yala, Panama – This narrow, long strip on the Caribbean coast that includes the Archipiélago de San Blás, has a multitude of gorgeous beaches with palm trees and turquoise waters. The San Blás archipelago is the perfect place to seek out vibrant community life (Kuna indigenous people) or complete and total isolation.
Fernando de Noronha, Brazil – This sparsely populated archipelago off Brazil's north-eastern coast is famous as a diving destination, with dolphins, shipwrecks and striking coral. The islands play host to the Western Atlantic's largest colony of tropical seabirds.
San Andrés & Providencia, Colombia – This little-known haven with a big Rastafarian influence has beautiful beaches, coves, caves and swimming holes, combined with native architecture and lots of reggae, rum and cocktails.
Tulum, Mexico – This premier beach on the Yucatán Peninsula features 7km of the finest powder sand and perfect blue water. Backing onto Tulum is the ruins of a Pre-Columbian Maya walled city, possibly the most majestic backdrop of any beach in Latin America.
Manuel Antonio, Costa Rica – Manuel Antonio has perfect horseshoe bays bordered by soft white sands, dazzling blue-green waters, and tropical rainforest. The forest is home to sloths, iguanas, and rare squirrel monkeys. One of the best beaches on Costa Rica's Pacific coast.
Máncora, Peru – Peruvians flood to Mancora when the weather is good. There's great surfing, decent beaches and a buzzing nightlife. Just north of here is lovely Playa Punta Sal, with a beautiful 3km long sandy beach.
Los Roques Archipelago National Park, Venezuela – This archipelago is one of the most astounding clusters of islands off South America. The park has exceptionally beautiful beaches of white sand and multicolour, crystalline warm waters which make it a diving, sailing and fishing paradise.
El Agua Beach, Venezuela – This beach on the north coast of Isla Margarita has 4km of white sand and tall mature coconut palms, and a smattering of cosy restaurants and bars.
Manzanillo, Costa Rica – Located inside the wonderful Gandoca-Manzanillo Wildlife and Marine Refuge, this relatively quiet white sand beach is lined with palm trees and has the relaxed ambience of a small Costa Rican pueblo.
Tela, Honduras – One of the most popular beach destinations for Honduran beachgoers. Here you'll find miles and miles of sandy Caribbean beaches in close proximity to several Garifuna communities and national parks.
Montañita, Ecuador – A long time South American party town and surf hangout. Desert and mangrove forests line this lively white sand beach.
Punta del Este, Uruguay – A true beach hideaway of the rich, where high-end hotels and high-rolling casinos split the stunning sands of Brava and Mansa. This hedonistic hotspot is full of rich, trendy Argentineans who love both beaches and partying.
Praia do Forte, Brazil – This beautiful beach a few miles North of Salvador da Bahia has long stretches of white sand with palm trees. A wonderful place to relax and enjoy natural surroundings.
Ipanema Beach, Brazil – The Travel Channel listed Ipanema Beach as the sexiest beach in the world. The beach is packed with young and lovely 'garotas' (young women) along with their equally seductive male counterparts. There are always circles of people playing football, volleyball, and foot volley.
Isla Coiba, Panama – Often compared to the Galapagos Island because of its endemic species and unique ecosystem. A pristine and gorgeous beach destination, considered one of the best diving and snorkelling spots in Central America.
José Ignacio, Uruguay – Until a few years ago, it was little more than a tiny fishing village, but overseas visitors are beginning to wake up to its low-key charm. It has a long and quiet beach with magical sunsets.
Pipa, Brazil – Young, trendy Brazilians flock to its semi-deserted beaches each weekend – including Bahía dos Golfinhos (bay of dolphins), where dolphins come to mate. There are several bars and restaurants on the beach.
Corn Islands, Nicaragua – Some 70km off the Caribbean coast of Nicaragua, the Corn Islands are well off the beaten track. Here you can while away the days on deserted beaches, hike narrow trails through the hills, or go snorkelling.
Bay Islands, Honduras – Often called the Caribbean's best-kept secret, the Bay Islands have pristine white sandy beaches and crystal clear waters perfect for diving and snorkelling adventures.
Bocas del Torro, Panama – This spectacular archipelago consists of six large islands and numerous small ones in an area that mostly caters to ecotourism. The islands have some gorgeous beaches and terrific spots for diving, snorkelling and swimming.
Los Frailes, Ecuador – Considered to be one of Ecuador's most idyllic beaches with its white sandy bay and forested cliffs. As it is part of Machalilla National Park the beach is undeveloped, clean, and quiet.
San Juan del Sur, Nicaragua – Popular travel destination for those visiting the Pacific coast of Nicaragua. It boasts beautiful beaches, friendly people, lively nightlife, and a fusion of cultures.
Montezuma, Costa Rica – Dreadlocked Rastafarians, tattooed bohemians, sun-kissed surfers, and other examples of exceptional beauty are the norm at this picturesque little beach.
Isla de la Plata, Ecuador – An important part of Machalilla National Park, the island has pristine beaches and great opportunities to spot and photograph a wide variety of wildlife.
Tortuga Bay, Galapagos Islands – A fabulous white sandy beach on Santa Cruz, with turquoise seas and marine turtles swimming off the rocks nearby. You might even be lucky enough to catch sight of some sea lions.
Angra dos Reis, Brazil – Not just one beach, but a whole area comprising 365 islands and more than 2000 beaches. Great for diving and water sports, with loads of cultural attractions dotted around the bays and islands.
Corcovado, Costa Rica – The jewel of Costa Rica's Osa Peninsula. Corcovado's sandy coastline is surrounded by the best tropical rainforest in Pacific Central America. Corcovado National Park was famously labelled by National Geographic as "the most biologically intense place on earth." This is our personal favourite.