10
Aug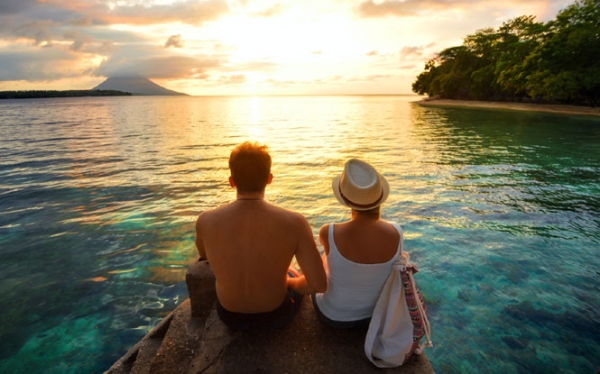 Best Volunteer Abroad Programs
Everyone has different reasons for wanting to volunteer abroad, from wanting to help save a critically endangered species to saving money by working in exchange for free board and lodging. The one thing that everyone has in common is the desire to find the best volunteer abroad program they can. Who doesn't want to make a positive impact, have fun and cherish the experience for the rest of their lives? The question is how do you go about finding the best international volunteer organizations and programs? Here are some tips to take the guesswork out of selecting the best volunteer abroad programs for college students, adults, senior citizens, teenagers, under 18's and families. Choosing the best international volunteer programs is essentially about conducting research and asking yourself some pertinent questions. So without further ado, let's get started.
Volunteer Reviews
One of the best indicators is reviews from ex-volunteers. Check an organizations website for volunteer reviews and reviews on other websites and platforms such as Facebook. A reputable organization will have favourable reviews across the web. Ask an organization for the email addresses of a few ex-volunteers so you can ask them questions. Get their opinion on the organization and the volunteer program, including their overall in-country experience. References from ex-volunteers will help determine the quality of a program.
Check Website and Social Media Platforms
You can gain a sense of an organization's sincerity, ethos, activities and much more by having a thorough look at their website and social media platforms. There are many questions to ask yourself such as is the information up to date. Use common sense and be sure to make allowances for organizations in different circumstances. For example, a small grassroots organization in Peru won't have the financial muscle to compete with a large volunteering organization in the U.S. in terms of creating a professional-looking website.
Program Fees
There is no hiding the fact that some volunteer abroad programs are overpriced and are geared to making a profit. If the starting point is asking an organization for a breakdown of the fee because you think the program is expensive, then move on and pursue other avenues. If there is a reasonable program fee the organization should be upfront and transparent about the costs, so you know where your hard-earned cash is going. Programs fees are often necessary to cover the operational and administrative costs of hosting international volunteers.
Start a Conversation
Once you have identified some potential volunteer programs contact them via email to introduce yourself and express an interest. You might want to ask them a question about something you are unsure about (e.g. Wi-Fi access, sleeping arrangements, etc). Monitor how they respond when you initiate communication. The response should be friendly, helpful and professional. A fast response is ideal but some organizations will take longer to respond because they have limited internet access. Bear this in mind if comparing programs in cities and remote locations.
Ethical Considerations
An organization's commitment to the welfare of local people and the environment speaks volumes. This be could be through offering employment opportunities to members of the local community or sound environmental practices. A conscious organization will operate in a sustainable and responsible way. They are more likely to offer meaningful volunteer experiences because they care about their impact on peoples' lives and are actively aware of their ecological footprint. Even if you intend to volunteer for a business - whose primary goals include financial gain - they should have an ethical code.
Anomalies
There is the possibility you will stumble upon a new volunteer program which will not have received any volunteer reviews or given the organization any time to develop their online brand. This could be a top volunteer abroad program but there are few ways of gauging if this is the right place for you. Do what you can to assess the program via the criteria outlined in this article and trust your gut instinct. Every established volunteer program had the same starting point and relied on its first influx of volunteers to grow its reputation and spread the word.
Personal Factors
A volunteer program might tick the right boxes but may not be the best program for you if it does not match your needs, interests and abilities. Think about what you are looking to get out of the volunteer experience. Is your goal to have fun while giving back or are you looking for a program that can help you professionally or academically? Think about your budget and what you can realistically afford. Think about the type of work you wish to take on and how much time you have available. Think about what type of environment (e.g. city versus rainforest) and accommodation you prefer. Think about any dietary requirements. Think about practical issues such as language, culture and climate. Think about your hobbies and interests if you are looking to capitalise on your free-time. Think about whether you want to surround yourself with many other international volunteers or would rather be alone and completely immerse yourself in local culture.
Travel Research
The information above will help you choose the best volunteer abroad program for you. Preparation is clearly key and wherever you decide to volunteer you should do your homework on the country you plan to visit. (This could be one of your personal criteria when choosing a volunteer abroad program). Becoming acquainted with the history, food, music, language, geography, people, religious beliefs and customs of a country goes a long way. Researching
your proposed destination properly will make all aspects of your trip easier and help you make the most of your time set aside for exploring and experiencing the country you will be visiting. You don't need to miss a thing (e.g. indigenous festivals, special events, etc), and can indulge in the experiences you enjoy if you plan your trip accordingly. Travel research can also inform you about places to avoid or how not to be scammed. As the saying goes, knowledge is power.