25
Mar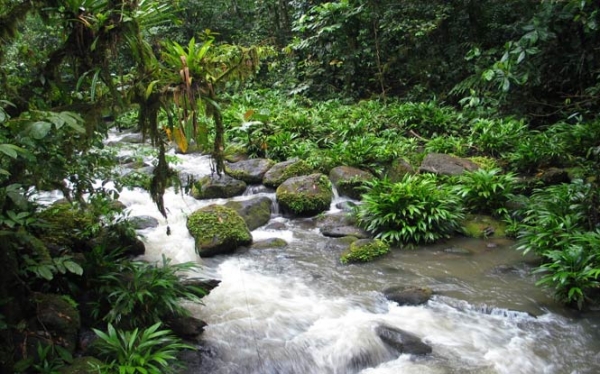 Benefits of Environmental Volunteering
Different people give different reasons for wanting to get involved in environmental volunteering overseas. For some the desire to help the causes they believe in or feel passionate about is the main reason. Others do it because they would like more excitement and adventure in their lives. For others it is a good way of gaining valuable work experience to help them get a full-time job when they return home.
The fact is, almost any reason that motivates you to want to become an environmental volunteer is worthwhile. You don't even have to have a definite reason as long as you are genuinely interested in what the organisation is striving to achieve, and want to work for a good cause.
Latin America has some of the greatest need for environmental volunteers in the world. Sympathy for the environment is tempered throughout much of Central and South America by the pragmatics of poverty and overpopulation. Economic pressures in many countries where population growth is high have promoted deforestation, for instance, as a means of reducing unemployment and enhancing government revenues. Hence, there is generally very little government help for environmental organisations and the projects which they manage. As a result, a large number of environmental organisations rely on international volunteers to assist them in their work and to provide financial support. Your contribution as an environmental volunteer could help ensure the long-term survival of a tropical rainforest or an endangered species. This is because you are actively participating in the conservation of that area or species.
Your participation as an environmental volunteer can also make an indirect impact. Firstly, by means of the revenue generated by volunteers entering the local economy. For example, we once worked on a sea turtle conservation project in Costa Rica where all the volunteers paid for board and lodging with local families. Local community involvement was a priority of the project. In this way, reminiscent of ecotourism, volunteers provided an economic incentive to local people to continue to conserve the area and not poach the turtle eggs. Secondly, as an international volunteer you may have the chance to participate in environmental education efforts with members of the local community, including school children. It is impossible to overstate how important education is in considering the future of conservation. In reality, our most realistic hope to conserve the full biodiversity of the Latin American ecosystems.
Environmental volunteering overseas is the ultimate form of 'travel with a purpose' while providing the opportunity to meet new people and accumulate life and career enhancing experiences and skills. Here are a range of benefits to consider.
You will learn new and useful skills
You will gain practical experience in the field
You will have the opportunity to develop leadership and teamwork skills
You have the opportunity to explore a career, or develop a career by finding a volunteer position in your field of study
Volunteer work experience will impress future employers. Your CV will demonstrate that you are flexible and committed to a cause or belief
You will get a chance to do things you would never do in a regular job
You will have the opportunity to work in countries you may not otherwise have a chance to visit
You will feel personal satisfaction from helping others achieve their objectives
Volunteering will keep you fit and improve your overall health
Volunteering often leads to greater culture sensitivity and cross-cultural learning experiences
You will make new friends and meet other likeminded individuals
You will have the opportunity to learn a new language or improve your current language skills
Volunteering overseas gives your travels a purpose and an itinerary
You will have the chance to delve into new foods, music and textiles
You could experience unspoilt nature and see great wildlife spectacles
You participate in the very project that your money is supporting
Volunteering allows local people to earn a living from areas that have been set aside for ecological protection
Volunteering for the environment increases the emotional bond between us and nature
Volunteering encourages personal development
There are few travel experiences that are cheaper than volunteering overseas