20
Feb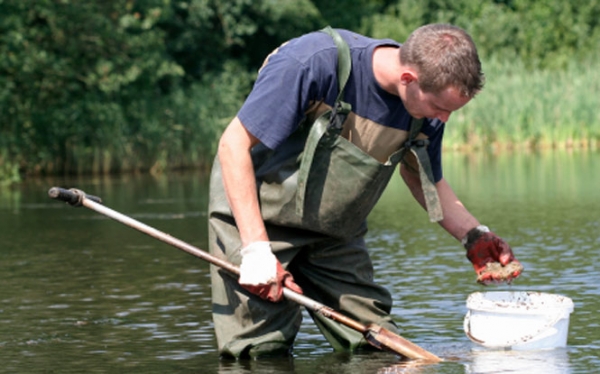 Wildlife & Conservation Careers without a University Degree
Many people want to work in conservation for understandable reasons but the industry is highly competitive and it's tougher than ever to get a job. Considering the huge number of graduates struggling to get their first job in conservation and the high cost of a university education, it's timely to review the options for non-graduates. The guidance is also pertinent to people currently working in an unrelated sector but interested in a career switch. The bottom-line is that a university degree is a prerequisite for many wildlife and conservation jobs but there are exceptions and other pathways to follow. To give yourself the best chance of success here are some tips to make things happen and start a career in conservation without going to university or mid-career.
Strategic Targeting
It is possible to work in conservation without a university degree and various employers provide entry level jobs for non-graduates. In the United Kingdom some real-life examples include the RSPB, the National Trust, and the World Land Trust. Likewise, there is a range of wildlife jobs in the United States of America that don't require a college education such as a Park Ranger and Wildlife Technician. The first course of action for a budding young conservationist not intending to go to university is to identify which employers provide non-graduate opportunities. This will help you understand the current job market and navigate your career options. Career switchers will have lots of transferrable skills to help them form a plan of action and turn their passion for wildlife and nature conservation into a job, even if they have no conservation experience whatsoever.
Conservation Volunteering
Volunteering will enable you to learn new skills and gain essential work experience. You can't do enough volunteering. Finding out the opportunities in your local area is a great starting point. There are also many fantastic international conservation volunteer programs. Gain as much genuine work experience as you can. This doesn't have to necessarily be with conservation organisations as many skills are transferable and relevant to the industry. Conservation is not all about being in the field. Employers will want you to demonstrate your passion and commitment to conservation and curriculum vitae with a variety of high-quality projects will certainly help when applying for jobs. Volunteering is a fantastic way to network and gain contacts, and provides the best way of getting your foot into the door. You will be in the right place at the right time when a vacancy for paid work arises.
Network with People
Join a conservation club or society to network and establish contacts within the sector. Go to conferences, seminars, and events to stay up to date with the latest trends and issues facing the industry, and gain access to academic literature. Get your face out there are talk to lots of people! The best career advice will come from people currently working in conservation. Use social media to interact with people you can't meet face-to-face (e.g. Facebook, Twitter and Linked-in). Network as much as you can. Most conservation jobs are found this way.
Find Your Niche
There are a wide range of jobs available in conservation so it's advisable to choose a niche (e.g. habitat or species) that interests you and excel in it. Dedicate yourself to it and you will find success. Volunteering for a variety of programs will help you find your niche and motivation. Check the entry requirements for a particular job and work towards gaining the necessary qualifications, skills and/or experience. Identify any gaps in your CV and find relevant courses and/or work experience. Make yourself stand out from the crowd. Just having a passion for wildlife or general volunteer experience won't cut it in a competitive job market.
Certification & Training
Consider vocational training courses to gain relevant qualifications in your chosen niche. Never pass up the opportunity to gain licenses and certificates, ranging from attaining a bat handling license to a chainsaw certificate. There is a broad range of courses and training events worldwide to learn species identification skills and other useful skills. In the United Kingdom there are many organisations running practical training courses, including the British Trust for Conservation Volunteers and the Association of Countryside Rangers. If you are extremely ambitious within conservation you will need a Masters at minimum, and for senior posts a PhD is essential. A good education will open more doors than it closes.
Writing & Blogging
Try and get your work published in as many places as possible. This will show future employers your interest and love for the subject. Consider starting a blog and or being a guest blogger on a reputable wildlife or nature conservation website. There are many online and print opportunities, from British Wildlife Publishing to the conservation and sustainability column in a local newspaper. Being an author or contributor to a wildlife magazine, journal or online blog will look good on your CV and prove you are committed to the cause.
Perseverance
Breaking into the conservation sector is very challenging and it can take a long time to get your dream job. You will often feel like just throwing in the towel but don't give up. A conservation journey is not easy so keep trying, work hard, and don't get disheartened. Don't listen to anyone that says you can't because you most definitely can. If you eventually decide to give up and move onto something else at least you won't have to cope with the depressing reality of crippling student debt as part of a conservation related degree. If you are a career switcher you can go back to your previous job or try something more easily attainable.
Professionalism
It is a waste of time gaining a wealth of valuable skills and work experience (and possibly qualifications) if you fall at the last hurdle. To get hired in the conservation sector you will need to create applications that separate you from the crowd. Your curriculum vitae and cover letter will need to be neatly presented and free from grammatical and typographical errors. A professional job application will increase the possibility of being interviewed. You must prepare for interviews and be ready to give confident answers to all the questions that might be coming your way. You have got to shine and control any nerves in order to battle it out with other short-listed and impressive candidates.
Get Underway
It is not easy getting a job in conservation without doing some volunteering. If you are a budding conservationist interested in volunteering abroad take a look at Volunteer Latin America's wildlife and conservation volunteer programs. I know of people currently working in conservation who started their career by volunteering for one or more of the programs listed on our website. They gained crucial experience and skills in the field rather than go to university. You could do the same and to kick-start your career we have ten free membership accounts to give away to young people and mid-career switchers. To claim free membership to our website, simply email us with the words 'Conservation Volunteer' in the subject heading. It's a "first come first serve basis" giveaway, so hurry or you will miss out.