09
Nov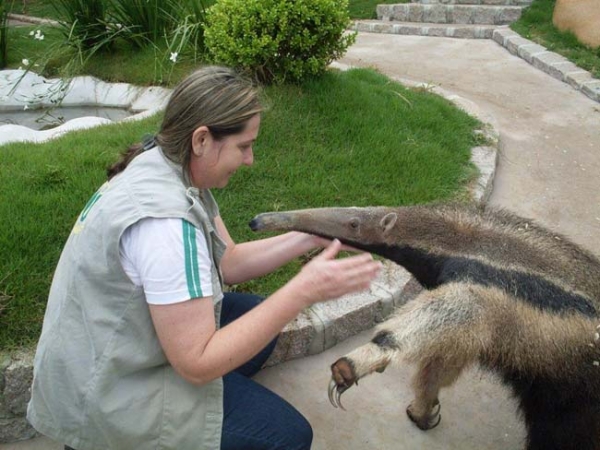 Volunteering with Wildlife
South America conjures images in the imagination as one of the last bastions of free roaming wildlife. Sadly this idyllic image is under threat. According to a recent report by the WWF the Earth has lost almost 50% of its wildlife in the past 40 years. This truly staggering statistic certainly applies to South America where the advance of logging, mining and other extractive industries are opening up the rainforest to exploitation. Now more than ever the wildlife of South America is in need of help.
As a result of the boom in wildlife trafficking there has also been an increase in the number of wildlife centres opening to care for the victims of the trade. Many of these centres rely on donations solely and do not receive any form of government funding. The environment is certainly becoming an important issue in many Latin America countries but this increasing importance has yet to transform itself into any substantial financial commitments. When you think of your potential volunteer position you may imagine yourself immersed in a wonderful forest surrounded by the soothing calls of birds and monkeys. The reality is that yes, many of these centres are situated in the jungle or close by but as a result it is hot, sweaty and tiring work especially if you are not accustomed to 80% humidity and above. You may be staying in rustic cabins with little or no electricity for periods of up to 2 weeks. The work itself can include anything from clearing shrubbery to feeding the animals – what is assured is that almost every day will be different.
We are currently at a crucial junction. Globally wildlife is declining due to our covetous consumption of exotic goods. In South America the story is often hidden – the media focus is often upon ´mega fauna´- the tigers of Asia, the elephants of Africa. It is easy to forget that the forests of South America are being plundered at the same rate, if not more so than the other regions of the world. So if you have some time to spare and want to assist in any small way to the fight against the wildlife trade that is threatening to empty our planet of its beauty you will certainly find more comfortable places around the world – but it will be difficult to find somewhere where the help is needed more so than in South America.