12
Oct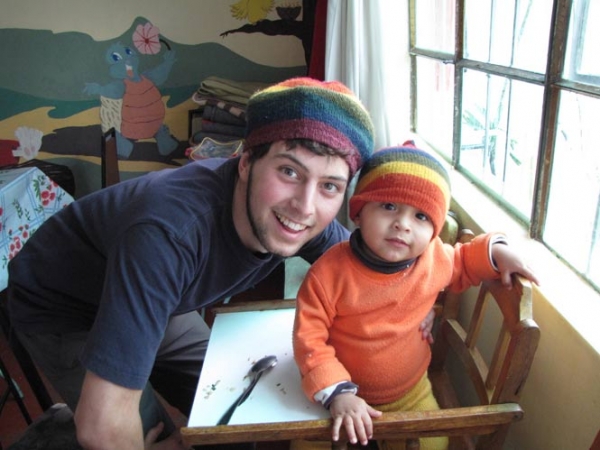 Volunteering with Kids
Not sure if volunteering with kids is for you? Find out how you can help in ways you might not have considered.
The truth is that anyone who accepts the challenge of volunteering with children (in whatever circumstances or location) will find the experience not only rewarding and useful, but also so much fun! The best part is that kids need a variety of people to learn from meaning that everyone – including you! – has something unique to offer.
Just as not all kids are outgoing and larger than life, the volunteers or teachers needn't be either. You just need to be willing to open up in other ways and be ready to share your passions and talents. Of course, it depends on each individual project but you'll find that any skills, however random they may seem, will be appreciated greatly. For example all that doodling you do can turn into an art lesson, or the magic tricks you learnt when you were young can become a mini show getting the kids inspired to try themselves. Maybe you have skills with a football or can dance. Whatever your forte, it definitely shouldn't be underestimated! Small things can have a big impact.
So what about you? What could you personally gain from participating in a children's project / organization? After all, the benefits aren't just for those with future ambitions of being a teacher – far from it! You'll develop leadership skills, self-confidence, the ability to think on your feet when things don't quite go to plan, organizational skills and problem solving, all qualities and experiences that future employers will be impressed by. In addition, you will gain deeper insight into the country and community you are in - much more than if you were just travelling through. Opportunities can take you into towns or cities that usually don't appear on the usual tourist itinerary, or even tiny villages which don't feature on the map! This is when you really get to experience life in another country as well as meeting amazing people through the community work that you do.
There's a reason why volunteering with children is one of the most popular ways to give back to communities and utilize your skills. By investing your time and energy into any of these projects you will discover that whether you're in a teaching, playing or caring role you will get out just as much as you put in!