17
Nov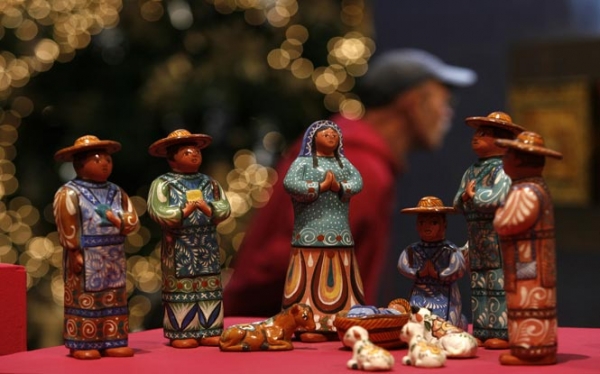 Christmas Traditions in Latin America
Some of it familiar, some of it less so - that's the beauty of Christmas in another land. With too many countries and customs to mention, here's a taster. Across the continent, you'll find Christmas Eve, Nochebuena, rather than Christmas Day is recognised as the day of Christ's birth so 24 December hosts major festivities such as Midnight Mass (Miso de Gallo) and post-mass fireworks, dinner and present-opening. Listen for aguinaldos (carols) and admire the pesebre (nativity scenes). Quito in Ecuador holds pesebre competitions and there's a giant nativity scene on El Panecillo hill.
Christmas trees are common in Argentina and Uruguay and usually decorated by 8 December, Feast of the Immaculate Conception, believed to be the day Jesus was conceived. You may see cotton balls replicating snow as tree decorations and Christmas dinner may be a barbecue with pan dulce or panettone cake for dessert. Fireworks are lit and globos paper lanterns released into the sky after Midnight Mass.
Portuguese customs have shaped Brazil's festivities from nativity scenes to the Christmas play, Los Pastores (The Shepherds). Look out for the shepherdess and a character attempting to steal baby Jesus. Children often leave a sock near a window, hoping Papai Noel or Bom Velhinho (Good Old Man) will exchange it for a gift and Brazilian friends often organise a Secret Santa or 'amigo secreto' gift exchange, names revealed on Christmas Day. In the countryside, Folia de Reis celebrations from Christmas Eve until Epiphany on 6 January honour the three wise men, while Paulista Avenue and Ibirapuera park in São Paulo and Lagoa near Rio put up elaborate Christmas decorations.
It's tropical in Costa Rica with colourful flowers decorating homes and nativity scenes. Like much of Latin America, children await the arrival of Niño dios (Jesus) instead of St Nicholas and Midnight Mass is followed by a Christmas dinner of chicken and pork tamales in plantain leaves, rum punch and eggnog. The horseback parade Tope happens on 26 December and throughout Latin America, parades and street parties take place in December and into January.
With so many ethnic groups in Guatemala, no two Christmases are alike but shared customs include building Nativity scenes with the family with local touches such as colourful dyed sawdust as decoration. Christmas dinner includes sweet and savoury tamales with pork, chicken, olives and prunes and at midnight, fireworks celebrate the birth of Jesus followed by prayer and opening of presents. A great experience in Mexico and Guatemala is watching children performing the Posadas, eleven stages of the Christmas story following Mary and Joseph seeking a room. Locals decorate houses and children sing at each one until invited to a Posada party on Christmas Eve. You'll see a huge number of nacimento nativity scenes, sometimes with lifesize figures. Mexico is also big on Epiphany on 6 January – tuck into a Rosca de Reyes or Three Kings Cake to find the hidden Jesus figurine. Christmas continues until Candelaria/Candlemas on 2 February, marked by a big party.
Gaita folk music from the state of Zulia is part of Venezuelan tradition. The locals love fireworks displays, and nativity scenes replace Christmas trees. Midnight Mass is well attended and in Caracas, there's a tradition of roller-skating to church. Food includes hallacas, steamed corn and plantain filled with meat with capers, olives and raisins, and pan de jamon, puff pastry filled with ham, bacon, olives and raisins. Felix Navidad wherever you end up.