20
Jun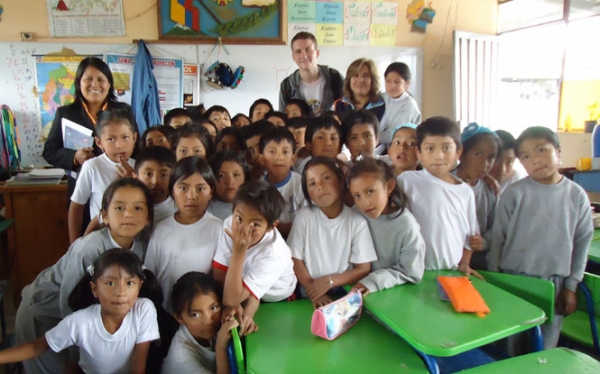 Paid Volunteer Work Abroad
Volunteerism is one of the generally considered social acts that are offered to someone without asking for something to return. There is often no financial gain for the volunteer, but do you know you can actually earn money while being a volunteer abroad? This is especially nice to know for adults who are interested in volunteering and philanthropic work but cannot afford the often expensive opportunities without some form of financial or monetary compensation.
First of all, we need to clarify what a paid volunteer work is. Here are some of the facts:
1. The money that you would be receiving as a volunteer should not be expected to be similar to having a salary. Otherwise, it will become a job rather than volunteering.
2. Payments for being a volunteer can be in the form of small salaries or stipends. You don't necessarily need to accept positions where you'll be compensated in the form of room and board, as there are some positions where not only are room and board covered, but a modest stipend or small salary is also provided.
3. Payments could be in the form of commissions paid for promotional work, tour sales and bookings. Incentives, including performance, attendance or contract completion related bonuses, can be used to motivate volunteers. Incentive compensation for a volunteer can consist of anything from earning a commission to a share of profits and tips.
4. Because these volunteer jobs are hard to find, the application process is often competitive, and many require some type of special skill. However, there are also less competitive, short-term options available if you know where to look.
Let's be clear, this article is strictly referring to cash in hand payments and living allowances rather than any form of compensation such as free board and/or a roof over your head in exchange for voluntary service.
Now that you can distinguish what a paid volunteer job might look like, you might want to check some of these paid volunteer resources. I have chosen two large and prominent organisations and a specialist on Latin America to demonstrate how it's possible to find paid volunteer work abroad for adults.
Peace Corps
You might have heard of Peace Corps in one way or other and probably know someone who has been a volunteer. You may apply for being a Peace Corps volunteer for a 27-month assignment without paying a fee. Once approved, they will be paying for your housing and living expenses. And if you have completed your assignment period, you will have the privilege to receive a returning back package and other perks as well.
United Nations
Becoming a United Nations volunteer is not for everybody as it requires having a certain amount of educational attainment and at least two years of work experience, such as in a hospital, which is one of their key requirements. Once accepted, you have to commit to at least 6 months to a year. While being a UN volunteer, you will be receiving a modest stipend and they will be paying for airfare, accommodations and even insurance.
Volunteer Latin America
The VLA platform provides a wide range of short and long-term compensated volunteering opportunities, providing free room and board, and other perks such as travel expenses. You can also find paid volunteer work abroad with animals, at hospitals, through teaching positions, and more. Paid volunteer programs are indicated by an icon (Stipend / Small Salary) on the volunteer abroad page with precise details when you click-through to the program.
Other paid volunteer work is available throughout the world but requires the arduous task of trawling the internet to find opportunities with small local organisations, non-profits or businesses. Government funded and large international humanitarian organisations are easier to find such as Voluntary Services Overseas (VSO).
Finding paid volunteer work abroad can be a challenge, but there are some rewarding opportunities available that not only benefit you financially, but also through the rich and unique experiences associated with volunteering abroad in South America, Africa, and other exotic locations.