09
Oct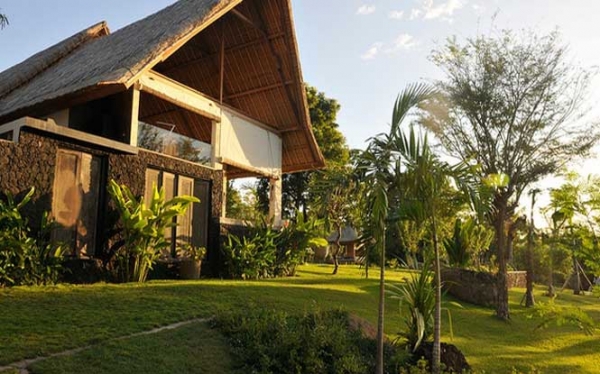 House-sitting: the lowdown
Cool city-centre apartments, countryside cottages, eco-homes and heritage houses. House-sitting comes in all shapes and sizes - sometimes it's better than you expect, sometimes not and usually a win-win. And there's often, but not always, a pet involved, and sometimes a car you can use. It's a cheap accommodation option but it comes with responsibilities too.
The best-known website is TrustedHousesitters.com but others include MindMyHouse.com, Nomador.com and LuxuryHousesitting.com. There may also be posts about house-sitting opportunities on Couchsurfing.com. Listings are usually free for the homeowner while potential house-sitters pay a registration fee to search the site.
What's expected?
Homeowners specify who they're looking for, how long for and how many people. Keeping the house clean and secure is essential – there's a reason it's free. Many owners have pets so you could be looking after dogs, cats, birds, fish or more exotic species. If there's a garden, there may be gardening duties or perhaps plants to water. Some may ask you to open their post and keep them updated on anything urgent. Make sure everything that's expected is in writing – and read it!
Keep in mind
If you're not a 'pet person', don't let the idea of free accommodation lure you. Pets' welfare is often the key reason the owner is looking for a sitter, so be responsible. Whether it's pets, gardens or other tasks, ensure your duties are clear, so both parties are happy after 'check-out'. If the owners have specified certain things e.g. not to use a certain room or a quirk of the washing machine, pay attention.
And it works both ways too. Speak to them on the phone so you get a feel for who they are. Once you've said yes, get their mobile number and email so you can contact them while they're away. They may ask for your references, but you can also check them out e.g. ask who last house-sat for them or read any reviews on the website. Remember to ask about internet, if that's important to you, and if you other guests can stay. It's better to ask more questions than miss something in the agreement.
With most house-sitting jobs, there's no money involved but an owner may offer a certain amount if there are several jobs to do. It can be the other way round too, especially for a long-term house-sit, where a sitter may be asked to contribute to bills.
If you're travelling solo, it may feel isolating but it depends on the location. In a block of flats, you could end up with local friends and neighbours.
Benefits
Aside from the fact it shouldn't cost you much, living in a house or flat can be great for getting to know a place. The owners may offer you insider tips, even introduce you to local friends. Many house-sitters make friends for life. If you've been on the road for a while, a chance to escape the hamster wheel of hostels and dorms can be welcome. If you're on a budget, house-sitting can mean you stay for longer, with no costs other than cooking meals.
Use your house-sitter profile to sell yourself and of course, once you've done a few and had good feedback, your track record will speak for itself.