05
Oct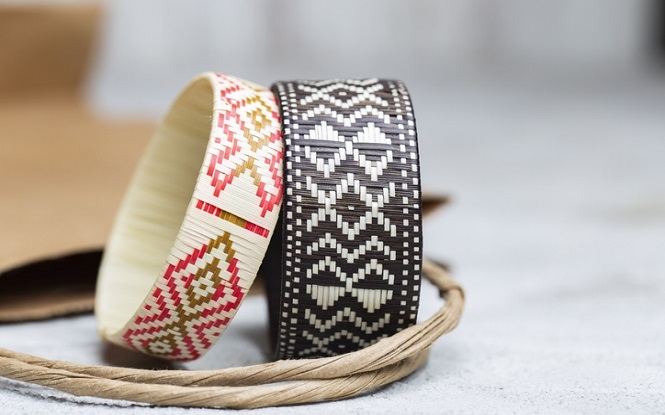 Christmas Gifts That Give Back To Worthy Causes
We are approaching the season of giving and gifts. If you are looking for gift ideas, have you thought about purchasing products from organisations based in Central and/or South America? You don't have to be a volunteer to help worthy causes in Central and/or South America, you can provide support from the comfort of one's own home. Any purchase will be gratefully received, however large or small. Turn your next shopping experience into something you'll be proud of by supporting organisations and projects that make a difference to Latin America's animals, its people, and the environment.
Here's a selection of organisations that offer gifts that give back. Bring deeper meaning to gift-giving at Christmas by supporting worthy causes in Central and South America.
La Puerta Abierta is a non-conventional school based in Santiago Atitlán, rural Guatemala, that provides educators, students, and families with the opportunity to teach and learn in a progressive and nurturing ambiance. We follow a creative curriculum and believe in cultivating our teachers as valued agents of change. Our mission is to empower children to use creativity, critical thinking, and literacy to become innovative problem solvers. Through the use of guided literature exploration, our students develop skills to analyse, reason and relate books to their own lives preparing them to become future agents of change and leaders within our community.
The Mothers' Artisan Group provides a dignified form of income for the mothers of our students while enhancing their personal creativity and promoting a sustainable income generation for la Puerta Abierta. Our mothers design handmade products, most with a focus on childhood whimsy such as finger puppets, holiday ornaments and cuddly toys. All profits collected from the sold artisan products return to the scholarship fund at la Puerta Abierta. Visit our online shop.
Intiwawa is a German-Peruvian NGO which works with vulnerable communities in Arequipa, Peru to break the cycle of poverty. Our Madres Luchadoras program empowers a group of local women to achieve autonomy for themselves, their families and their community through training programs. They participate in textile-training workshops and have learned to create handcrafted, eco-friendly products made from high-quality recycled Alpaca wool including knitted alpacas, scarves, hats, sweaters, purses, and much more! The women receive 80% of the net income, while 20% is reinvested in the project for its sustainability. You can support our Madres Luchadoras' work by visiting our online shop.
Mi eelo is a 100% women-run, social impact business that creates handmade products using recycled materials. We are located in the community surrounding the Guatemala City garbage dump and our mission is to provide safe, dignified employment for women in this community. All our products are handmade using honest processes and recycled materials. We offer a range of beautiful products made from recycled and ethically sourced materials, from canvas picnic bags to handwoven coasters and can also produce custom orders for your brand or business such as tote bags, t-shirts, and other sustainable packaging products. Visit our online shop.
Trama Textiles is a textile collective run by and for Indigenous Maya weavers in the highlands of Guatemala. To support Trama Textiles is to go beyond directly supporting Indigenous artisans, but to contribute to the longevity of traditional artistic practices. Visit us here if you wish to support us in our mission as well as enjoy beautiful handmade Guatemalan products.
Tandana's community initiatives support community members in Ecuador's Otavalo Canton as they work toward their dreams of education, health, food security, water resources, environmental conservation, and income generation. Visit our online store to view unique gifts for family and friends. Proceeds from sales support our work and the people who make the items.
UPAVIM Crafts is part of UPAVIM - a Guatemalan women's organization united in their fight for better economic, healthcare, and educational opportunities for themselves, their families, and their community. We have a women's fair trade social enterprise as part of our organization that provides low-income mothers with job opportunities in our craft program. UPAVIM Crafts exports beautiful fair trade handmade gifts and crafts all around the world. Shop our selection of colourful handmade gifts, accessories, and home décor.
amaZOOnico is a wildlife rescue centre located in the Amazon region of Ecuador. Our main objectives are to provide the best possible conditions for rescued animals, reintroducing viable candidates to their natural habitat, and offering environmental education. The income generated from the sale of 100% organic fair-trade cotton t-shirts directly supports our work in the Amazon. Visit our online store for details.
FairMail is a social enterprise and we produce fair trade greeting cards with pictures taken by underprivileged Peruvian teenagers. The photographers receive 60% of the proceeds and they invest it in their education. Our mission is to fight against child labor in Peru and promote education as the driving force to social and economic empowerment. Support our work by purchasing fair trade greeting cards from our online store.
NPH New Zealand is a registered charity that helps vulnerable children and families in nine countries across Latin America and the Caribbean. When you give to NPH you are transforming the lives of vulnerable children, families, and communities. Visit the Christmas page on our website to find out how you make a difference.
The Alliance for a Sustainable Amazon is a non-profit that works to conserve biodiversity and nature. We have an online store where you can purchase t-shirts. A portion of the proceeds supports our research, reforestation, and education efforts in Peru.
Adopt Rainforest is a non-profit organization that aims to protect 2000 hectares of tropical forest. We offer an eco-friendly Christmas present - a piece of rainforest! For every €2.50 we can purchase 1 m² of rainforest in Costa Rica. Please visit our website for more information about giving rainforest as a Christmas gift.