18
Aug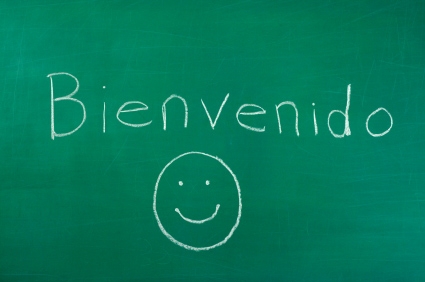 Free Ways to Learn a New Language
So the project's confirmed and you're off to Latin America, perhaps for a few weeks, a couple of months or even longer. One thing's for sure - you'll almost certainly have a better experience if you can speak, or attempt to speak, the local language. For most of Central and South America, that means Spanish, or Portuguese for Brazil and French in Haiti and French Guyana.
If you're not already hablando espanol, there are several ways to learn the basics - and many of these ways are free. You may have heard of Rosetta Stone's language-learning software, but it comes at a price - the current cost for a Latin American Spanish subscription is £189. For many people, that's not an option so consider these alternatives.
Duo Lingo (duolingo.com) describes itself as a 'global community of language learners'. This nifty resource is free and lessons cover speaking, listening and translation. It tells you straightaway if your answers are right and gives tips when you're wrong with 'hearts' awarded for correct answers. It also has mobile apps so you can learn on the go. Equally excellent is LiveMocha (livemocha.com) which offers free online language lessons and a web community of native speakers. You access the resources by using points (which you earn from lessons and helping others on the site) or you can buy 'beans' to access whatever you like.
Another option is Busuu (busuu.com), a social language-learning network which combines free and paid-for services. Courses have been designed by qualified language experts and around 40 million native speakers make up the online community of tutors and students. The courses are broken down into units and it has free mobile apps.
It's also worth looking at the BBC's language pages (bbc.co.uk/languages/spanish and bbc.co.uk/languages/portuguese). They're not actively updated anymore which means features such as 'Find a class near you', the Spanish Steps course and Facebook pages are no longer available, but the audio and video learning resources such as Holiday Phrases, Mi Vida Loca and Primary Spanish are brilliant, especially for learning set topics such as numbers or ordering food.
If you want to improve your spoken Spanish, register with the MeetUp website (meetup.com/find). Type 'Spanish' into the search box then set your region to find your nearest Spanish conversation exchange. It's a great way to meet people as well as practise your Spanish - plus you might pick up tips for your travels too. There are hundreds of groups in the UK so it's a good option if there's one near you.
Whatever happens, don't be discouraged. You might find learning a language is harder than expected, or it takes longer than anticipated. It also depends on how you learn. Courses work well for some people while others learn quicker when they're abroad, immersed in the language and culture. Keep talking, keep trying and don't worry about making mistakes - it's part of the process. Buen viaje.