22
Dec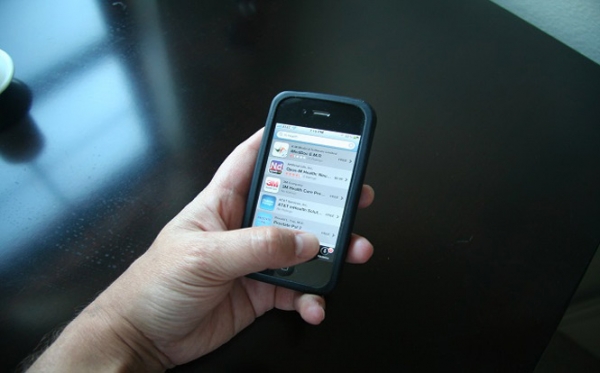 Handy Travel Apps
Good apps have one thing in common - they make your life easier in a way you didn't even realise you needed. Sure, you can open the internet browser on a phone or tablet and search for a translation or book a hotel, but the equivalent travel app is specially designed for these devices with better design and minimal loading time. And once you discover your favourites, you'll wonder how you managed before. Just go to the Play Store or iTunes to see what's there.
Most hotel and hostel booking websites offers free apps e.g. Hostelworld, HostelBookers, Trivago, Booking.com and Hotels.com. They simplify the process with phone-friendly search boxes and vertical scrolling plus you can save, manage and cancel reservations. It's also worth downloading the TripAdvisor app to quickly see reviews - take some with a pinch of salt.
Searching for flight information is often tricky with so many airlines around but flight apps such as SkyScanner and Kayak are great for checking routes and prices. For maps, Google Maps is super-accurate, but it's worth downloading travel-specific apps such as Stay.com which offers 100 free city guides with fast offline maps showing useful information such as free wifi spots, or City Maps 2Go with free offline guides and maps you can tailor with pins.
Practical apps include currency converters such as Easy Currency Converter, XE Currency and All Currency Converter. Simple boxes make it easy to save and convert currencies as well as reverse the conversion. Translation apps also work well when you're struggling with a new language. Try Google Translate, iTranslate and Translator: Speak & Translate, or search for specific language apps. As most are free, it's easy enough to download one and test it out.
For free texting, it's hard to beat WhatsApp. Already popular on home turf, it's far superior to standard texting especially when it comes to group messages and video/photo-sharing. It's a great way to stay in touch with new friends - especially if you don't want to become Facebook friends immediately. Skype is already well-known for free calls but buying Skype credit also makes it cheaper to call non-Skype numbers e.g. local landlines or mobiles, when you're on wifi. Viber is another handy app for free phone calls to other Viber users.
If travelling light is your style, download the Amazon Kindle app to read your books on your device. E-books including travel guides are generally cheaper and you'll also find many free ones on Amazon. For radio, TuneInRadio features hundreds of stations from around the world and for BBC Radio fans, the brilliant BBC iPlayer Radio lets you listen again, download podcasts and save favourites. For music, Spotify remains ever popular with tailored playlists and free streaming.
And lastly, there's good old Dropbox. Download the file-sharing app and during set-up, you can select it to automatically back up photos whenever you connect to wifi. There are hundreds of travel apps around, so do some test drives and find the ones which make your trip that extra-special.