16
Sep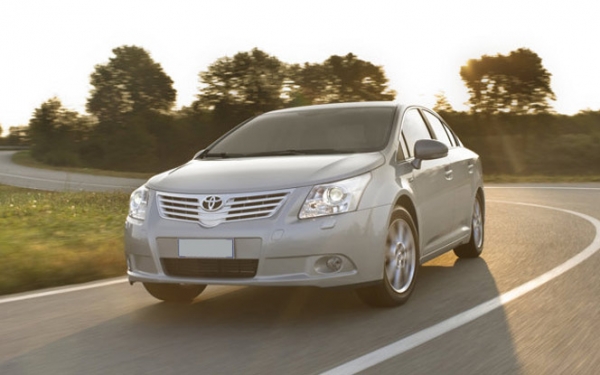 Hiring a Car in Latin America
The joy of driving through magnificent landscapes is enticing stuff… cruising from San José, Costa Rica through the Monteverde cloud forest reserve, powering along those empty stretches under huge Patagonia skies and taking in the views of Pacific Coast beaches.
Not to mention the sheer freedom of taking off – and stopping - whenever it pleases, and getting to that barely-visited town unrestricted by the fact the train only chugs there twice a week. They're all reasons why car hire can be a great idea when travelling through Central and South America.
If you decide to rent a car, ensure your driving licence is valid and get an International Driver's Permit if you're unsure. The permit acts as a translation of your driver's license, with the relevant information in Spanish and Portuguese. Where possible, rent with a company which has a base in your home country so you can follow up any issues you had once you're home. In theory, local companies can offer the better deals.
But before you romanticise the idea of road-tripping, bear a few factors in mind, the most obvious one being cost, especially as public transport is relatively cheap in this continent, even if flights aren't. And it's not just the initial cost. You need to factor in the excess (the amount of money you'd pay towards any damage), deposit, fees for a second driver, collision damage waiver, petrol, and extra costs if you want to collect the car in one place and drop off in another. Check which countries your car rental allows you to go to as well, and if there are mileage restrictions.
From a practical point of view, ensure any hotels, hostels or lodges you're staying at have parking - rarely a problem outside urban areas, but if you're travelling through any cities, check they have secure parking, or you could be parking in an expensive or unsafe spot.
If you're travelling in a group, a car or even campervan can be a good deal but with smaller groups, you might miss out on the chance encounters and conversations that inevitably arise on coach and train journeys. And while any type of vehicle can have problems, with a hire car, it's you and your fellow passengers who will have to make the relevant phone calls and wait until someone can turn up to fix the vehicle. If you're in a sprawling city and want to get about quickly, hire a taxi for the day. Work out the rate in advance, and enjoy the freedom without the stress of driving or parking.
Having said that, driving abroad is an adventure in itself and for reasonably confident drivers, getting behind the wheel in Latin America shouldn't pose unmanageable issues – perhaps steer clear of rush hour in Rio and the like. Dirt roads will require good driving – on that note, check you don't need a 4x4 as your insurance may not be valid on certain roads. Other must-haves include a good road map and a fully charged phone for emergencies. With smartphone prone to 'dying' especially if you're using it as a camera, it's worth having a cheap Nokia-style phone as it has better battery life and using a local sim card. Fill up with petrol whenever you can too. And don't forget to ask for help – sometimes, the best directions come from the place you're leaving to the one you're going to.