24
May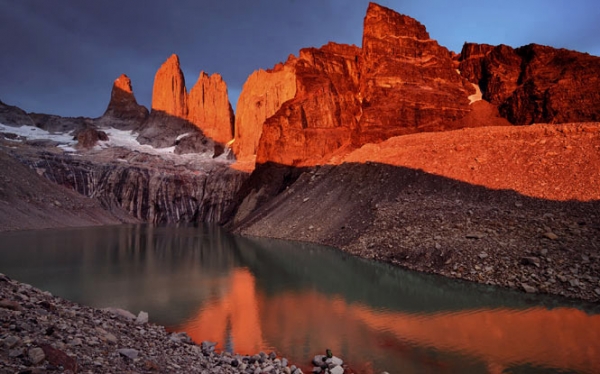 How to Sell Your Photos
With hundreds of photo agencies out there, it's hard to know where to go. Some are for professional photographers only, others incurring high royalty fees and therefore best for prolific photographers who sell in bulk, and some offering confusing payment plans or even paying you in internet credits. Take a look at these options where you may be able to make actual money from selling the occasional gem.
Picfair
Probably the most user-friendly photo selling website out there, Picfair operates a simple pricing structure and is open to amateurs and pros. You upload your photos, name a price (which you can change whenever you like) and sell directly. You receive the full fee – if you're charging £7 for a photo and it sells, you'll get £7. Picfair makes its money by adding 20% commission and a small processing fee to the buyer. The original image is stored on their server so the only way buyers can access it is by paying for it. When you've sold an image, you'll be paid via Paypal or BACS into your account.
Alamy
You need high-quality images to pass Alamy's submission guidelines but when you do, it is one of the better stock imagery websites which has a fairer pricing split. Photographers receive 50% of the sale (typical industry rates are split 70/30 in favour of the agency) and they're open to general images, not just travel photos, as their clients are often brands looking for stock photography. They also have some good tips on what sells and how their site operates.
Cash4yourpix
Set up by two journalists, this photo-selling website accepts a variety of images from amateur as well as professional photographers. It's a little more time-consuming - you need to contact them with information about your image and they will then give you an indication of what your picture is worth. You'll then receive a contract via email or post. If your picture is used in a magazine, newspaper or on TV, you'll be paid within 28 days of publication. Quirky animal photos, unusual snaps and news-related images also work well, so if you happen to be somewhere on your travels where a big story is breaking, that can sell. It's worth having a look at what Cashfor4pix have sold in the past for a better idea.
A few tips
Take high resolution photos and keep some space around the edges to allow for cropping – remember, you're not selling to one particular person so this gives some flexibility. You should also avoid anything which can be identified – car registration plates, people, house names or numbers. If there is anything or anyone identifiable, you may need a release form. Clear, bright photos always sell better. Experiment with your camera to avoid that washed-out, over-exposed look which many photos have. Double-check copyright. In most cases, especially in the UK, photographer owns copyright unless they sell it on. If you want to retain all rights, read everything before signing.