06
Jul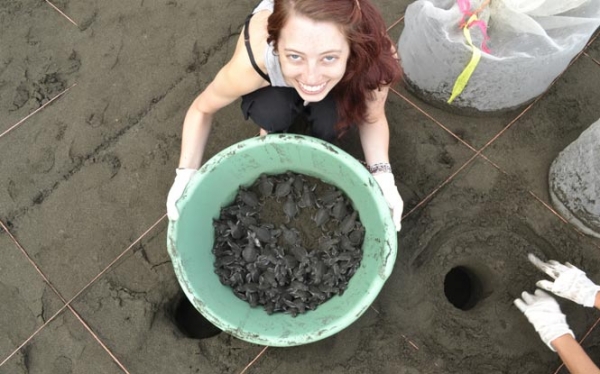 Independent Work Placements
It is fully understandable why some people are apprehensive about organising an independent work placement considering the overwhelming number of organisations and potential pitfalls. This article aims to simplify the daunting task by providing easy to follow, step by step guidance on how to set up your own volunteer work placement abroad. The information is geared towards Volunteer Latin America but could be applied to any website that connects people to reputable voluntary organisations and projects.
Setting up an independent volunteer placement is an easy as 1,2,3.
Step 1. Choose a Destination
The first thing you need to is choose a country or make a list of potential countries. There are a range of factors that will influence your decision such as personal interest (e.g. culture, archaeological sites, natural wonders, music, events, etc), climate, cost of living, safety, visa requirements, and so forth.
This is a logical approach if you have broad volunteer interests but what about if you looking for unique or uncommon volunteer opportunities? If the type of work is of primary importance it is advisable to choose the project first, then the country second. By broadening your scope you have more chance of finding a project that matches your specific requirements.
Step 2. Choose a Project
Once you have decided which strategy to adopt (e.g. prioritise by country or type of work) you can start searching for a project. Volunteer Latin America helps simplify this task by providing the option to filter projects by country, categories, and keywords. There is also the option of using our expertise to handpick projects based on your volunteering criteria. This is a good option if you want to take the independent volunteer route, but are not sure how to go about it or how to find the most suitable project.
During the research phase it is important you acquire the web address of a project and check it thoroughly. You should email a project if there is something you are not sure about or have a question not answered on the FAQs section of the website. You could also ask a project for the contact details of ex-volunteers – conversing with an ex-volunteer will help you decide if the project is the right for you.
Once you've thoroughly conducted all your research, it's time to make a decision and apply for a project.
Step 3. Organise Your Trip
Assuming your application was successful you now need to organise your volunteer trip. The internet is the perfect tool for making travel arrangements, enabling you to book flights, reserve accommodation (for the first couple of nights), purchase travel insurance, and to check mandatory health requirements.
You should consult with the organisation you will be working for to make preparations specific to your project. They can help with in-country travel and logistical arrangements (e.g. where to stay on arrival, how to get to the project, etc) as well as other pre-departure essentials such as health advice and what to pack. Some projects automatically send out pre-departure information packs to help with trip preparation.
You might find that the organisation you will be working for may be in the position to pick you up from the airport. Although this is a viable proposition we recommend you rest for a few days if you have taken a long haul flight, rather than go directly to the project. You can find somewhere to stay on an online booking website (e.g. Hostelworld, Hostelbookers, HostelTrail, Booking.com, etc) with an airport pick-up.
Please ensure you allow enough time to consult with your doctor or health clinic about vaccinations and other health related matters, and you take out a travel insurance policy to cover possible theft, loss, accidents or illness.
Happy Volunteering:)