06
Sep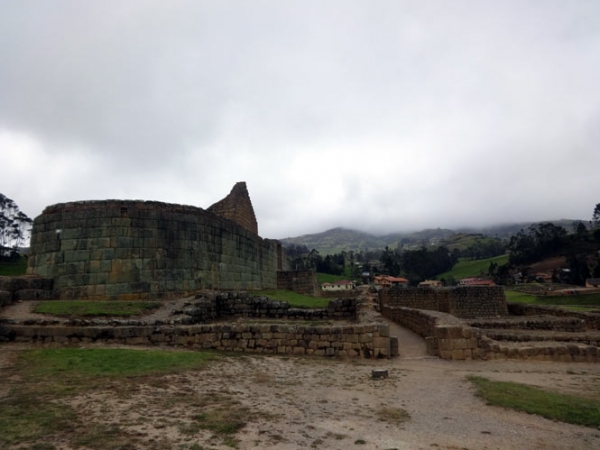 Ingapirca - Discovering Ecuador's Incan Ruins
Located a short bus ride from El Tambo or an easy 2 hour bus ride from Cuenca, Ingapirca can be viewed as a day trip or used to break up an otherwise long journey on the Panamericana through the Andes. Entry is US$8 and includes a guide in Spanish or English - the latter may be a considerably smaller size of group depending on when you arrive.
A blend between two cultures who clashed in the 15th Century, Ingapirca offers an insight into the deeply spiritual nature of Andean cultures. The site was previously inhabited by the Cañari people who from around 500AD reigned over an empire in Southern Ecuador that spread from the Pacific coast to the fringes of the Amazon. In 1460 the Incan sphere of influence was expanding rapidly into modern day Ecuador. The Cañari people resisted fiercely and would not bow down or be conquered, something which Ecuadoreans today seem particularly keen to point out, but instead they were assimilated under the power of the Inca through a series of political and marriage pacts.
From this binding of the Incan and Cañari cultures we are left with a curious blend of architecture and religious symbolism. At the site it is possible to see the traditional buildings of the Cañari combined with those of the Incas who famously did not use mortar in their constructions but fitted huge stones perfectly together – you can still not fit a knife between many of them. Of course the site which attracts many visitors is the Temple of the Sun. It is by far the best preserved building at Ingapirca, but of equal significance is the adjacent Temple of the Moon – the deity most revered by the Cañari. The Moon Temple was left standing by the Incas, but unfortunately time has not been so kind and it is now no more than an outline.
Aside from the ruins there a few other places of interest to visit. The mysterious natural formations of the Inkañawi, or 'Face of the Sun', and the impressive Intiñahui, or 'Face of the Inca', which are both outside of the site itself within a short 20-40 minute walk, depending on your fitness or time available. On the return to the site for your bus you may even be offered Cañari or Incan 'artifacts' from one of the local people, of course purchase is optional – but the low, low prices should be a hint as to their authenticity.
Whether you are looking for a weekend trip to take a well-deserved rest from volunteering or just seeking to imbibe in a little Ecuadorean culture, Ingapirca is an important site to visit for not much expense.