25
Feb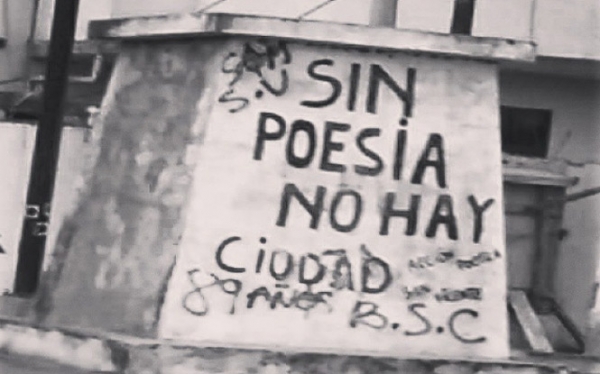 Latin America Reading List: Poetry
Enjoying the distinct flair of Latin American poetry is a fun way to experience the beauty and spirit of the region without actually being there. Whether you read some regional favourites at home to get excited for your upcoming trip or break out a book of poems after a satisfying day of travelling/volunteering, Latin America's rich literary tradition is sure to inspire you.
In Latin America, there is an inexorable connection between politics and prose - and poems. True to the tradition of many well-known Latin American writers, some of the region's most celebrated poets were also caught up in the continent's political currents.
Pablo Neruda, described by fellow writer Gabriel Garcia Marquez as "the greatest poet of the 20th century in any language," is characterized by his staunch left-wing politics as well as his passionate and romantic poetry. Born in Chile, this Nobel Laureate knew his calling early in life, but worked in Chilean diplomacy to support himself financially while he wrote.
By the time he was recognized as a prolific talent, Neruda was an enthusiastic supporter of Chilean socialist Salvador Allende. After Allende made history with his electoral victory, Neruda served as a close advisor in his government. Then came Allende's death and the downfall of his regime at the hands of thereafter brutal dictator Augusto Pinochet. Shortly after the military coup, Pablo Neruda passed away, along with his hopes and dreams for his homeland.
The iconic poet then became a martyr, a symbol of the socialist cause and a protest against the Pinochet regime. However, he remains more widely remember for his elegant ruminations and exquisite expressions of love and sorrow through his poems, examples of lyrical beauty which transcend political differences. Regardless, his dual spirit of romanticism and revolution still permeates many places in Latin America today.
Another iconic figure is Jose Marti, the voice of a nation and, according to some, a continent. One of the rare figures beloved to nearly all Cubans, Marti was a fierce nationalist whose poems about social themes underlying the late 19th-century Cuban struggle of emancipation from Spain made him a symbol of the cause. Unlike Neruda, Marti's politics shine through more bluntly in his works, which cover the themes of freedom and democracy.
A hero in his homeland of Cuba (one of his verses was made into the song Guantanamera, ubiquitous in the country), Marti is known for being the most prominent intellectual of his time who fiercely advocated a Latin American identity. He did this explicitly in his work "Nuestra America," which was quite poetic though not a poem itself. Since Marti was a dedicated nationalist, he did not advocate dissolution of borders, but rather supported the creation of a Latin American identity that would transcend them and liberate the continent from colonial oppression.
Much like Neruda's separate yet intertwined ideals of romance and revolution, Marti's clarion call for a strong, cohesive regional sense of identity has permeated Latin American politics ever since. One might argue that the sentiments he expressed in "Our America" are more visible than they have been in quite a while in today's Latin America, but that will be something for you to decide after your reading and travels!
Of course, this is just the tip of the iceberg when it comes to poetry, politics, and the connection between the two. Other fantastic Latin American poets who are beloved as foundational figures in their countries include: Carlos Drummond de Andrade, an important writer of modern poetry in Brazil; Gabriela Mistral, a Chilean and the first Latin American to win the Nobel Prize in Literature; Francisco Javier de Granado, a son of Bolivia who use indigenous Quechua imagery and language in his poems; Ruben Dario, the mastermind behind the literary modernism movement, and more.
So, what are you waiting for? A great way to learn more about Latin American history, politics, and identity is through the fantastic poetry and prose that the region has produced.
Do you have favourite Latin American poems or poets? Tell us about them in the comments!