14
Sep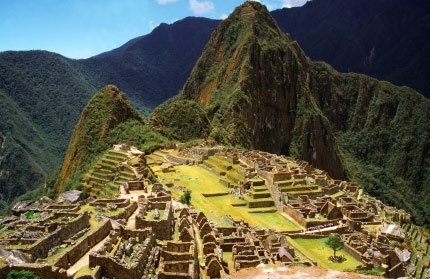 Learn Spanish in Latin America
Many people choose to learn Spanish in Latin America because of the incredible range of locations in which to learn the language. Students can choose a beach location like Montanita in Ecuador, or a historic town like Antigua, a charming old colonial city in the central highlands of Guatemala. Whether you want to explore archaeological sites, experience indigenous culture, observe wildlife, or simply laze on unspoilt beaches, Latin America provides all the ingredients for the perfect learning experience.
If you want to see the rainforest or have always wanted to go to Machu Picchu (pictured), then take a Spanish course that facilitates these aspirations. For example, it is possible for students to study in Manuel Antonio National Park, with its beautiful beaches and extraordinary biodiversity, or in Cusco, the amazing capital of the ancient Inca Empire. Some students divide their time between two locations so they can explore the natural and cultural diversity of Latin America.
Another reason people choose to learn Spanish in Latin America is the immense choice of courses available. They range from private one-to-one tuition to a myriad of specialised programmes. For example, customised programmes for social science and medical professionals to specially designed programmes for children and teenagers. Most Spanish language schools offer special modules to meet the needs and personal interests of students.
A popular option is to combine a Spanish course with some volunteer work, either once you have finished your language course or during the time when you are not attending lessons. Typical areas of work include helping out in orphanages or nursery schools, working in local community projects, assisting with wildlife or conservation projects. Volunteer Latin America provides information on Spanish language schools that offer volunteer work and internships in the Study Abroad section of the website.
Many Spanish language schools enable students to combine a course with a wide range of outdoor pursuits and activities. For example, Spanish classes combined with diving, surfing, kiteboarding, trekking, paragliding, rock climbing, river rafting, mountain biking, horseback riding, skiing and snowboarding.
Most Spanish language schools offer extra-curricular activities to suit the tastes of all students. This includes attending sporting events such as football matches, jungle hikes, canopy tours, guitar lessons, cooking lessons, weaving lessons, yoga, movie evenings, trips to the theatre, and excursions to local places of interest (e.g. archaeological sites, indigenous communities, markets, national parks, volcanoes, etc).
From the evidence cited above, it is easy to understand why many people choose to study Spanish abroad. There isn't anywhere better than Latin America to combine learning Spanish with acquiring new skills and having fun. For example, a Spanish course combined with Salsa or Tango dance lessons is a great way of meeting other like-minded travellers and having fun. Many students forge lifelong friendships through such an experience.
So what are you waiting for? Immerse yourself in the Spanish language and culture of Latin America for the most rewarding educational experience of your life.