05
Aug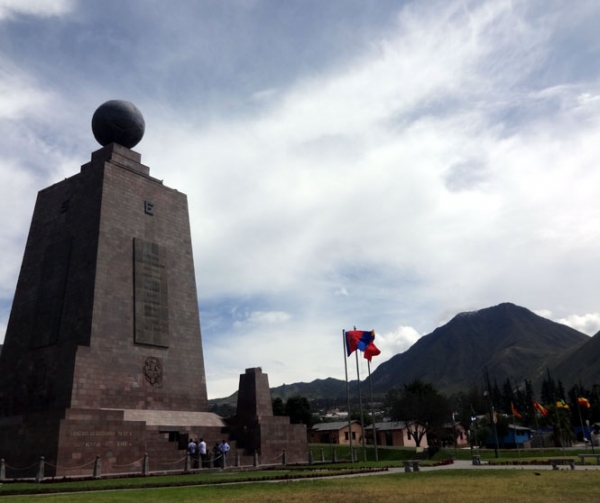 Mitad Del Mundo - Ethnographic Museum
A journey to Ecuador will almost inevitably include a trip to the Equator and Ciudad Mitad Del Mundo, the City at the Middle of the World. After taking numerous photos along the infamous yellow line - which still makes for a good picture even though it is a little inaccurate-, purchasing some souvenirs, getting your passport stamped with the Latitude 0´0´0´´ symbol or even making a call to that special someone to let them know where you are - imagine!
After you´ve savoured these delights, or if they don´t sound like something you would like to do at all, then the Ethnographic Museum housed inside the Mitad Del Mundo monument is the perfect way to escape the crowds of tourists and imbibe in a little cultural history. Entry costs $3 and includes a guided tour, but make sure you ask for a English speaking guide if you're Spanish isn´t up to scratch!
Covering ten floors the museum takes you on a journey through the cultural history of Ecuador and the indigenous peoples that inhabit it. You will see exhibits dedicated to the different provinces, climates and tribes of Ecuador including the Shuar, Acuare and Quichua of the Amazon, the Indian cultures of the Andean Provinces and the Afro-Caribbean influenced peoples of the Pacific coast. One thing not to be missed is the preserved tsansta, or shrunken head, that resides beside the Shuar and Acuare exhibits where you will learn the story behind the making of this grotesquely fascinating object.
The Ethnographic museum is without a doubt worth the small price of entry to learn more about the ethnic background of Ecuador. There is much more to the Mitad monument than a viewpoint of the surrounding mountains and it is rewarding to take your time to explore the different exhibits to get an idea of the background of the country you are visiting, volunteering in or travelling through.