17
Mar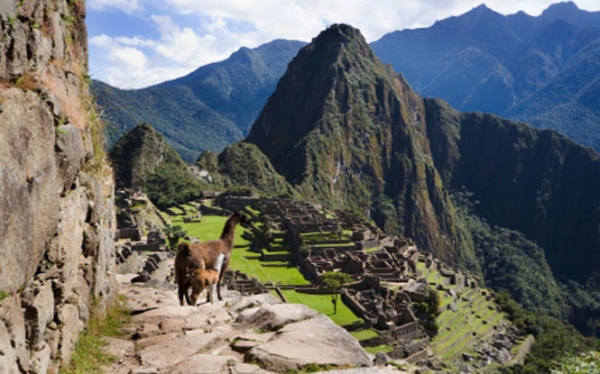 Planning the Inca Trail
The Inca Trail is a dream experience for many travellers. Trekking through cloud forests and tropical jungle, passing Inca ruins and mountain views, before arriving at the Lost City of the Incas, Machu Picchu.
But it can feel like a tricky trip to plan. After all, the Incas were busy people. With Cusco as their capital, they built around 40,000 kilometres of trails stretching as far as Ecuador, Argentina and Chile.
The classic trail is 26 miles or 46 kilometres long and starts at a place called Km82 - 82 kilometres along the railway line from Cusco to Aguas Calientes. It connects the key Inca sites of Runcuracay, Sayacmarca, Phuyupatamarca, Wiñay Wayna and Machu Picchu.
Only authorised companies with licensed guides can sell the Inca Trail. Permits must be bought a few months in advance and there are 200 permits per day for tourists. The genuine Inca Trail includes all the archaeological sites mentioned above, so be wary of any companies which don't give you a day-by-day itinerary. Each trekking companies is allocated a certain number of permits so if you're deadset on a particular company, book early as even if permits are available, that company may have run out.
Most opt for the four-day trek which arrives in Machu Picchu at sunrise on day four. Classed as moderate, it requires reasonable fitness and you'll experience altitudes of 4200 metres - so arriving at least two days to acclimatise in Cusco is important. Plus it's not short of attractions, from the town itself and nearby Inca ruins and fortress, Sacred Valley of the Incas and market town Pisac. Another option is the five-day trek but check the itinerary before booking as it often means a midday arrival at Machu Picchu so less time and with the sun at its highest, not ideal for photography. One- and two-day treks are also available without camping but you still need permits.
If, like most people, hiking in dry weather is important, go from April to October. The high season falls from June to August. January and March are probably the wettest months and the trail is closed in February for conservation work although Machu Picchu is open.
Choosing a company can be confusing. Remember, there are very few operators who run the trek so most companies are agents, even the big ones. Prices vary from US$550 up to US$1000 - it all depends on the level of service and comfort, group size, guaranteed departures, porter service, treatment of porters, and mark-up fee charged by agent companies. The cheapest and most ethical way is to buy direct from a local operator in Cusco as more of your money will go towards the local people, but be aware of companies who offer it too cheaply. Most people tend to pay extra for the security of buying with a reputable travel company in their own country. For a comprehensive guide, the best resource is incatrailperu.com
Other resources: andeantravelweb.com/peru & peruweb.org/porters