18
Jun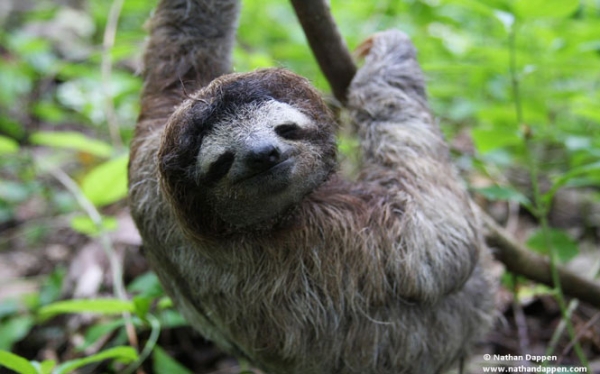 Saving the World's Slowest Mammals
Sloths are the world's slowest and sluggish mammals, moving through the trees at a rate of about 40 yards per day as they chew on buds, tender shoots and leaves. They have a very slow metabolism and sleep between 15 to 20 hours a day.
Although sloths' ancestors lived in North America, today they can be found deep in the rainforests of Central and South America. They are arboreal animals as they spend most of their time in trees, hanging from branches with a powerful grip aided by their long claws. On land, these very claws are a hindrance, making them extremely vulnerable to their predators including jaguars and harpy eagles as they can do little to fend them off. There are two types of sloths that exist, two-toes and three-toe sloths, and six different species, with the Pygmy three-toed sloth listed as critically endangered on the IUCN Red List with population numbers decreasing.
The greatest threat to sloths today is by far deforestation as humans clear the forests to make way for pastures, coal production, agriculture and city sprawl. Since these nocturnal mammals were made for the trees, an increase in deforestation is leading to fragmented pockets of lands, making them all the more vulnerable to predators and placing a strain on population numbers as they lose their shelter and food source. Other threats which these mammals face are hunting for their meat and accidental mortality.
In Costa Rica, the Sloth Sanctuary aim at helping to rescue, rehabilitate and research sloths with the hope of releasing them back in the wild as well as educating the general public about the importance of sloths to our ecosystem.
WWF is also working hard to promote sustainable forestry to save the sloths' habitats. It has created the Global Forest & Trade Network with the goal of 'creating a thriving, mainstream market for environmentally and socially responsible forest products.'
The health of sloths is very much dependent on the health of the rainforest. By ensuring that their habitats are kept intact, these mammals will continue to thrive together with all the other species that share their home.
If you would like to help save this cuddly creature please click here