12
May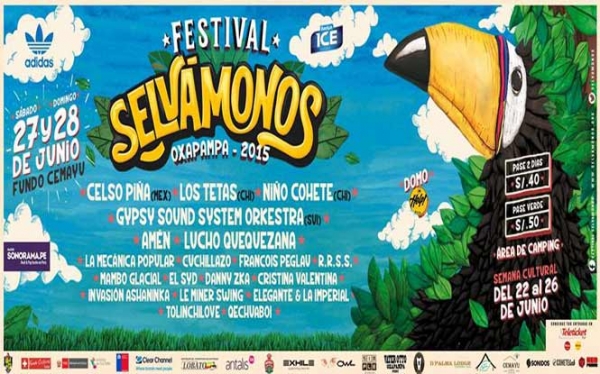 The Selvámonos Festival
Here's something for all you party people out there: if you're backpacking in Peru in June, check out the upcoming Selvámonos Festival in Oxapampa. The main event will take place from June 22 to June 29, with various cultural bits and pieces.
The Semana Cultural Selvámonos kicks off on June 22, with free cultural events taking place each day until June 26. These include theatrical presentations, Opera concert, outdoor Cinema, paintings exhibitions and so much more!
Add to that the distinct culture of Oxapampa and its incredible rainforest landscape, and you have reason enough to head to the very centre of Peru for a week of partying.
The main draw, however, is the alternative music festival on June 27 and 28. This will be the seventh instalment of the Selvámonos festival, with more than 30,000 partygoers having attended the previous events.
The music will be an interesting mix of Latin rhythms and modern beats, played by bands with notably colourful names from Peru and all over the world.
Oxapampa is a very nice and pleasant valley just one night bus from Lima. You can find free camping places there as well as cheap and comfortable hotels.
You can find more information about the Selvámonos Festival in Oxapampa, Peru, on the website (selvamonos.org) or on the Facebook page of the Festival: Festival Selvamonos.