09
May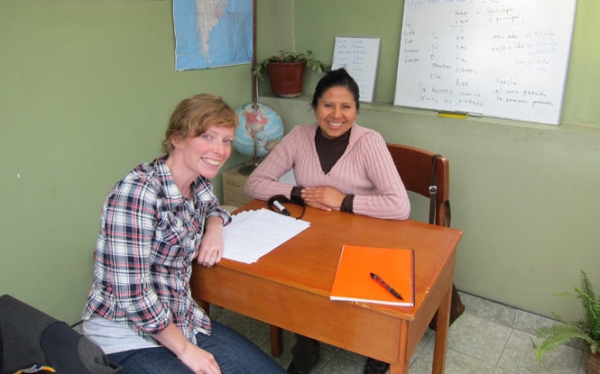 Spanish Course Combined with Volunteering
Do you want to volunteer while learning or improving your Spanish at a language school in Central or South America? Volunteer Latin America is affiliated with many Spanish language schools throughout the region that facilitate student volunteering and internships. Partnerships with local organisations provide students with the opportunity to combine a Spanish course with volunteering or volunteer after completing the course.
The countries most commonly visited by individuals wishing to study Spanish abroad include Argentina, Bolivia, Colombia, Costa Rica, Ecuador, Guatemala, Mexico and Peru. Most of the Spanish language schools we collaborate with are based in these countries plus Chile. We have fewer options in other Latin American countries such as Honduras, Nicaragua, Panama and Uruguay.
Aside from volunteering some language schools allow you to combine a Spanish course with outdoor pursuits and interests such as surfing, PADI certification, trekking, kite surfing, paragliding, rock climbing, river rafting, Latin American culture, and much more. A wide range extra-curricular activities are also offered, including dance classes, movie nights, weaving, mountain biking, and visits to local places of interest such as indigenous communities.
If you are interested in combining a Spanish course with voluntary service feel free to contact us for some recommendations. This is a free 'matching' service for members of our website. This is a good option for individuals whose priority is learning or improving their Spanish but have an interest in giving back to a good cause. We can also connect you to a Spanish language school that matches other needs and interests.
You can view and find out more about some of the Spanish language schools we work with on the Study Abroad page. Go to the website of any Spanish language school to learn more about what they offer to their students from around the world. The links to Spanish language schools will grow in the coming weeks and months as we develop this new page on the Volunteer Latin America website.