06
Aug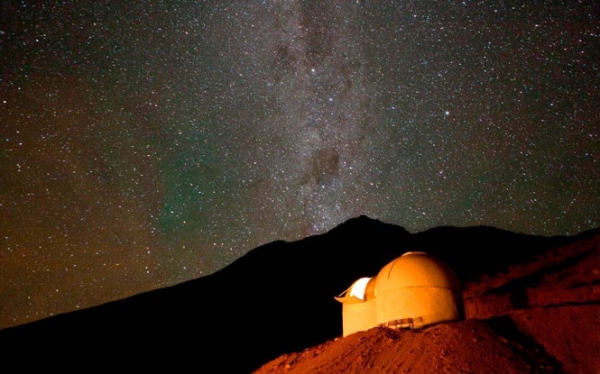 Stargazing in Chile
Chile is blessed with natural wonders such as magnificent fjords and the jagged peaks of Torres Del Paine, the iconic image of Patagonia, but one destination that has long drawn backpackers and tourists is the Atacama Desert in northern Chile. Many people go there because they have one thing is common, an interest in astronomy.
Stargazing is popular here because the Atacama Desert has crystal clear skies and bone dry air due to altitude. This desert sky is among the clearest on earth and in some parts of the Atacama Desert rainfall has never been recorded. This is why some of the world's most powerful telescopes are located here. In 2025, it is estimated Chile will be home to more than half the image-capturing capacity on the planet. Simply put, the Atacama Desert in northern Chile is an astronomer's paradise.
Aside from clear skies there are other reasons stargazers flock to Chile, you can gaze out at different skies. Most people that visit Chile are from the United States and Europe which is in the Northern Hemisphere, whereas the Atacama Desert is located in the Southern Hemisphere. A magical place to explore the Southern Hemisphere's night skies in depth.
The Atacama Desert is a wonderful place to experience romance and beauty in a remote destination. Sadly, many people never get to see the full splendour of the night sky because of distracting light pollution. One third of all people on Earth cannot see the Milky Way in the night sky owing to light pollution, including 80% of North Americans.
Whether you are a serious astronomer, budding stargazer, or just want to get into the wild and lose yourself in the fabulous skies, Chile is a great destination. Take a star chart and some binoculars or book an astronomically focused tour. These range from naked eye trips to the 'Route of the Stars' that runs from observatory to observatory across the length of Chile.
If you want to treat yourself, book a room at the only astronomic hotel in the Southern Hemisphere - Elqui Domos in the Elqui Valley - where geodesic domes feature detachable roofs so guests can enjoy a stunning view of the night sky from the comfort of their bed. Elqui Domos also has wooden cabins with glass ceilings and an astronomic observatory (pictured) with two powerful telescopes.