23
Jan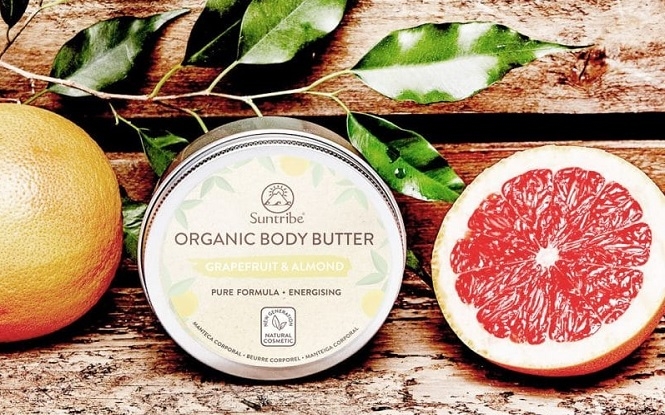 Suntribe Natural Body Butter & Sunscreen Review
Suntribe are a Swedish company that sells natural zinc sunscreens for outdoor and sports adventures. Their sunscreens are based on nano-free zinc oxide, which is the safest choice for people and the planet. In addition, their mineral sunscreens are completely free of additives, purely natural and offer long lasting sun protection as well as exceptional water and sweat resistance. This makes them ideal to be worn in hot climates and protect sensitive skin from sun damage.
Impressed by the companies approach to cosmetics and commitment to sustainability, I decided to try a few of their natural and organic products. I ordered All Natural Body Butter Grapefruit & Almond and All Natural Mineral Body & Face Sunscreen. The package of natural goodness arrived in a timely fashion, despite the current situation due to coronavirus and placing an order over the Christmas season. Suntribe delivered top-notch customer service, including details when the package was sent and useful tracking link.
Shortly after receiving the package I tested both the body butter and sunscreen and here is a brief review of each product.
Suntribe All Natural Body Butter Grapefruit & Almond
On opening the attractive plastic-free recycled tin the first that stuck me was the subtle but lovely scent of grapefruit. Unlike most body butters which tend to be on the creamy side, this butter is much thicker and slightly translucent. On applying, I was expecting a greasy residue but was pleasantly surprised at how quickly it absorbed into my skin. It made my skin feel very refreshed, soft and silky. In addition to revitalizing and moisturising it also gave a lovely fresh citrus aroma. As I spend much of my time gardening my skin gets battered by the elements and tends to be rough and dry. I have been using this body butter for two weeks now and the difference in the quality of my skin is amazing. As the butter is very thick, a little goes a long way and my initial concerns of how expensive it was compared to many organic body butters have been replaced with what great value this product is. Trust me, your skin is going to love this product, whatever your skin type (e.g. normal, sensitive, dry). A quality natural product with 100% organic and vegan ingredients.
Suntribe All Natural Mineral Body & Face Sunscreen SPF30
What is not to like about a 100% natural, reef safe and biodegradable mineral sunscreen packaged in a sustainable tube made from sugar cane? I tested this product in the winter months so cannot comment on sun protection, but understand it provides highly effective broad spectrum protection against UVA & UVB rays. The natural sunscreen had a delicate coconut and cocoa scent and was easy to apply to the skin. The product did not feel oily and left my skin feeling moisturised. The only drawback could be the price but this is indisputably a quality eco-product.
I was very pleased with both products and would recommend them to anyone interested in guilt-free and eco-friendly cosmetics.
Check out the Suntribe website for more information on these and other worry-free skincare products, and their philosophy.
Written by Dawn Harney