16
Jun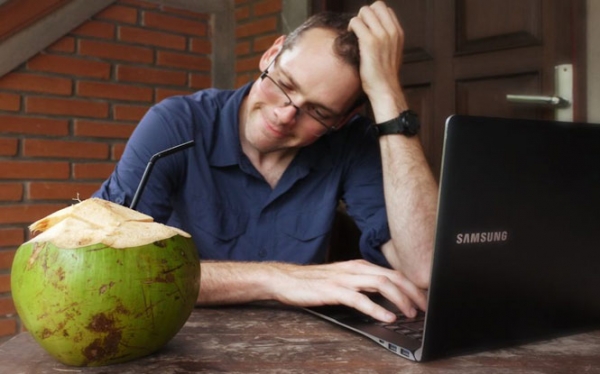 Taking a Career Break
It's not just gap-year students who can volunteer. An increasing number of adults of all ages are grabbing the chance to do something different and worthwhile. Some companies encourage career break or offer sabbaticals to encourage employees to pursue something out of their comfort zone and even career-enhancing.
Reasons for taking a career break are varied. Perhaps you're changing jobs and want to make the most of that to go away and pursue a long-standing ambition. Some adults feel they missed out on travelling when they were younger, while for others, it's about doing something different, seeing new places and giving back to the world. If you're considering a change of career, there may even be a volunteer placement in that field.
Be organised about how you plan your career break. If you want to return to your job, first step is approaching your employer. Ask about career breaks versus sabbaticals. A career break usually means unpaid leave for a set period of time after which you return to the same or similar job. If that's what you're after, try to get this in writing. Sabbaticals are slightly different. They're usually built into company policy and refer to extra time on top of your annual leave. The amount of time usually depends on how long you've worked there and the sabbatical is often used for career development. For up-to-date information about employee rights, check government websites such as gov.uk/career-breaks
How long do you want to go away for? Volunteer placements come in all shapes and sizes and similarly, a career break can be as long or as short as you want. A month away can be equally life-enhancing if that's what you want, or if that's what your job will allow. Some people go away for four months, some six, some a year or even two. There are no rules.
Think about what work you want to do? If it's teaching English, consider doing a TEFL (Teaching English as a Foreign Language) course beforehand. Check tefl.org.uk/ for more information. Have a look at the different volunteer projects on offer. Perhaps there's one which not only helps a community, but gives you a great skill for your current or new line of work. If you've always dreamed of working with wildlife, use this opportunity to fulfil a dream.
Finances are another issue. Whatever your personal situation, will you need to rent out your property or can you leave it unattended? If you need to rent it out, check with your mortgage lender and freeholder that you can, and ask about any restrictions. If renting, ask landlords about subletting if you want to return to the same place.
Be practical. Ensure everything from passport to visas to vaccinations are up-to-date. Buying appropriate insurance is also essential and state that you will be volunteering. Check that any debit and credit cards won't expire while you're away.
If you're leaving a job to take a career break, think about your return before you leave. Have back-up finances for your return and have your CV/LinkedIn profile ready to fire off when needed. And who knows? Your career break could be the very thing which impresses a new employer…