09
Feb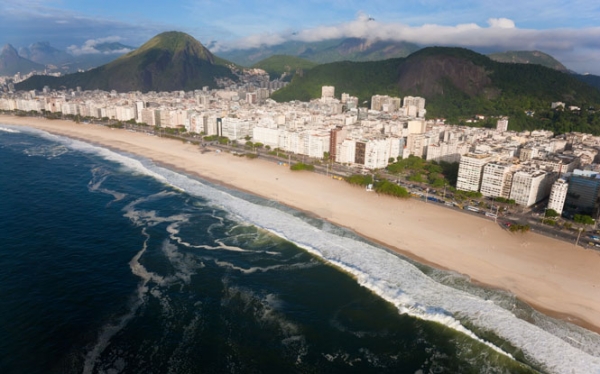 Travel Insurance: 3 Good Reasons You Should Purchase
Life is full of risks. Every decision has a risk that must be well understood. When travelling, you obviously don't want to worry about the risks your vacation might pose to your health, belongings or general well-being. You have to focus on getting the most out of what the trip has to offer. Well, you can realize that with travel insurance. Anything can happen when travelling; you can misplace your luggage, medicine, you can fall sick, miss your flight or even be forced to cancel your hotel booking. Without insurance, in most cases, you definitely will have to count your losses.
1. Protect Valuables
Just because you are travelling doesn't mean that you sacrifice little comforts that define you. If you are used to jewellery, you can comfortably pack them knowing that in case of any eventuality, your insurance company will take care of it. Your expensive designer suit can still look awesome on you in that business meeting overseas; pack it. Anything can happen to your luggage and its contents when travelling, you just have to be prepared. Leading travel insurance companies such as World Nomads offer travellers flexible packages to choose from based on their preferences. Therefore, travel globally as if it is local because all risks related to your trips have been taken care of by the company.
2. Medical Expenses
The need for emergency medical care can be costly, especially if your regular health insurance plan doesn't cover you when you are overseas. You might be healthy before leaving home, but you never know how costly a mosquito bite can be. Accidents are bound to happen, and you can be a victim. In such scenarios, you shouldn't despair because with the right travel insurance cover, your medical needs will be taken care of. The same may apply to need for medical-related evacuation.
3. Reimbursement for Prepaid Expenses
Imagine this; you have a prepaid flight reservation and everything is set for the trip. Your bags are packed but just before you head to the airport, you are forced to cancel the trip due to an emergency such as sudden illness. Well, the situation here can mean two things; you bravely count your losses or get reimbursed. Depending on the package, an insurance company can reimburse your expenses to the tune indicated in the policy. This may cover the cancelled flight, hotel costs, among others.
You can never go wrong by preparing for an emergency. You stand to get the best from your travel insurance if you purchase from a reputable company such as World Nomads. With a variety of packages to choose from, you can save a lot as you enjoy awesome benefits. Before you book your next flight, ensure that the next document after your passport is your travel insurance policy.