16
Dec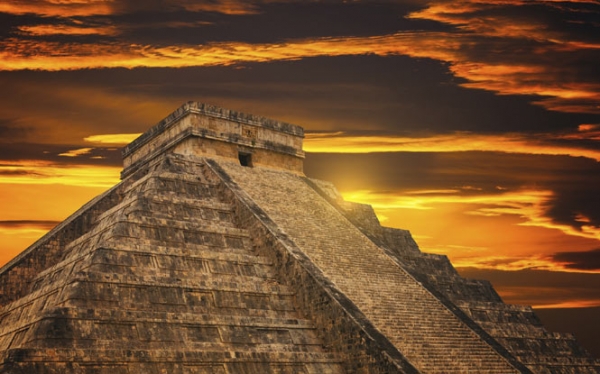 Travel Resolutions for 2016
Sigh. It's not easy to keep New Year resolutions, be it exercising more often or giving up chocolate. So forget those and try these instead.
Tick off that dream trip
How many years have you been saying, 'I must go to New Zealand,' or 'I really want to see the Himalayas'? Granted, dream trips aren't always cheap trips, but start saving and planning to ensure it does happen. Otherwise these bucket-list trips can end up staying firmly in that bucket.
Visit somewhere new
Finding comfort in old favourites is wonderful. As a regular visitor to a Spanish seaside town, there is joy in seeing familiar faces and eating at much-loved spots. But if recent visits have felt stale, make 2016 the year you travel to a new country or continent, for a fresh experience.
Go solo
'I couldn't travel alone,' say many. Yet much of the world is relatively easy for solo travellers. Old favourites such as Southeast Asia, Australia and Europe are known for it, but the independent traveller scene in Latin America and parts of Africa are buoyant too. Book hostels and guesthouses with communal areas, join online travel communities, and, of course, be smart and stay safe.
Love your local hood
Who says you need to jump on a plane, or even a bus or train, to travel? Nowadays, many of us know cities and towns on different continents better than our own. But you may be surprised by what's close by. More cafes than you realised, a museum you'd never heard of, a green space you'd never set foot in – and you may feel a new affection for the familiar.
Unplug and forget the 'likes'
Sharing travel experiences on Facebook, Instagram and co is great. There's great satisfaction in showing other people what you find beautiful and inspiring them to go too. But every now and then, it's important to disconnect, enjoy your surroundings and not worry about the wifi password.
Holiday with friends and family
Travel memories come in all shapes and sizes. Spectacular views, fantastic wildlife experiences, memorable hotels. But often, it's about the people you're with. While travel friends may come and go, trips with good friends and family stay with you forever - and these memories prove priceless.
Learn some words
No-one expects anyone to know a language because they're travelling in that country. But learning to say hello, goodbye, thank you, please, asking for the bill and other phrases is worth its weight in gold. Write a few key phrases on a piece of paper in your wallet and use them. Watch the locals smile – even if it is to affectionately mock your accent or grammar faux pas.
Time it
If you're into music, marathons, wine, food, Easter parades, tennis, throwing tomatoes… well, there's a festival or event for you. So this year, why not spend some time researching when they're happening rather than berating yourself for not being in Buenos Aires for that tango festival?
Pack less
There's quiet contentment in packing just enough. No more, no less. It's all about smart packing, mixing and matching and not going overboard on travel gadgets. It means you're not constantly repacking while travelling, you can easily access what is there - and there's less you can lose too.
Read up before you go
How many times do you swear you'll read about the history, culture and politics of a place before arrival? It doesn't have to be heavy. Use the BBC website for recent stories, read a book set in that country or tap into social media for a sense of everyday issues for the people you'll meet
Take better and fewer pictures
It's that old friend – quality not quantity. Constantly snapping away not only means you're spending less time experiencing sights with your own eyes, but it's also no guarantee that your photos are any better. Learn the basics of your camera, use the settings available, snap a few, then put it away…