28
May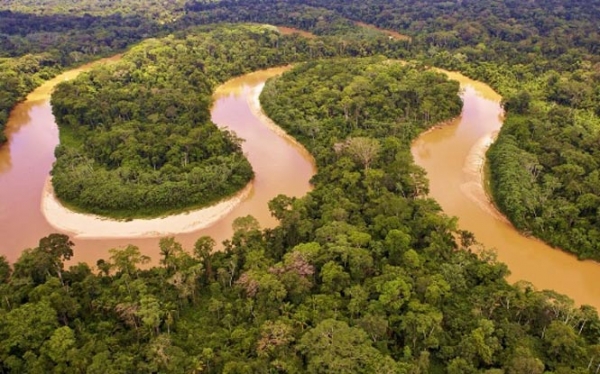 Travelling The Majestic Amazon River
Travelling the longest rivers in the world is an exciting way to explore the heart of Brazil, China, Egypt and many other countries.
Stretching over 6900km, The Amazon is the fifth largest freshwater reserve in the world and the largest by discharge volume of water. The Amazon proper runs from its source in the Peruvian highlands to Belem in Brazil where its mouth is located.
Much too often, travellers' expectations usually fall short of reality. Many join an Amazon cruise with the hope of hopping off onto the riverbank for a stroll and a Documentary-like adventure where they get to sight giant river otters, jaguars and spear-wielding natives. However, the Amazon's unique experience shouldn't be spoilt by unreasonable expectations. The river is enormous and everything that has life in the Amazon depends on the river. Wildlife is often hard to find within this natural masterpiece, but it becomes even more special when it becomes apparent. Most of the native Indian tribes are very reclusive and few in numbers. However, the Caboclo (a mix of Europeans and Indians) populating the riverbanks tend to exhibit a few native Indian qualities and represent present Amazon culture.
The great thing about an Amazon cruise is that you decide how long or short you want it to be. Some people will opt to journey between the Brazilian cities of Belem and Manaus for around four to six days. Although, the cruise can easily be extended to six weeks, including detours, stopovers and journeying through several countries. Other people choose to begin their journey of the Amazon – the second longest river in the world – in places such as Iquitos in Peru.
The ideal time to cruise the Amazon is from May to September; regardless, you can expect a full boat of visitors all year round. But just cradle yourself in a comfortable hammock near the open windows, relegating the sound of the boat to the scenery, and immerse yourself into the thrill of journeying the greatest rainforest in the world.