11
Jul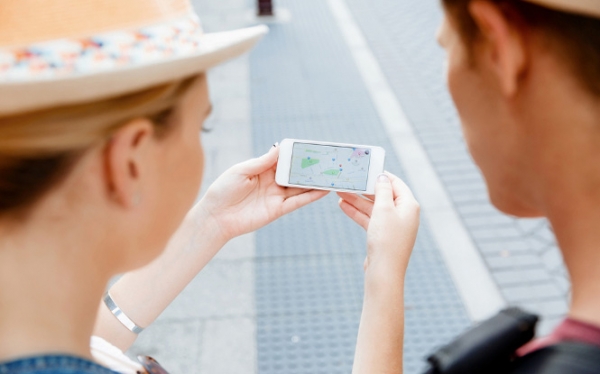 How to use Google Maps to Plan Your Trip
Taking that leap to volunteer in a distant country is fully worth it – still, there's no point in making it tougher work than it needs to be. While our predecessors just a generation or so ago had to make do with no internet, with payphones when they could find them, and only physical tools such as paper maps to help them get from A to B, today's strong-hearted explorer can spend more time developing relationships with people and absorbing the culture by using digital tools to lift some of the burden.
Google Maps, in particular, is a real game-changer for those planning to spend an extended period of time off the beaten track. Even when Wi-Fi is hard to come by, a bit of planning and a back-up battery pack can see you right, since it is now possible to save your Google map offline to use with a third party app on your phone. This is pretty straightforward (although Google could certainly make it a priority to make it simpler still) – you just zoom your map out to cover the entire area that you want to save, click the three-dots menu in the left-hand box, and Export to KML. This provides you with an interactive file (including any notes and places you've saved) which you can reopen offline using Galileo, zMap, or your favorite equivalent.
But perhaps we're getting ahead of ourselves. How to create that handy map to begin with? Well, the first thing is to bite the bullet and sign in to Google. This means you'll be able to save your map, your places of interest, and directions, and to share your map with friends and colleagues.
You've probably used Google Maps before to find your way to unfamiliar place around your home town, but it's worth setting up your own map and doing things properly when you have a bigger adventure in mind. So head to mymaps.google.com to start, and click the red box that says 'Create new map'. You can then name your map (may it be the first of many!), and even change the look of it by clicking 'Base map' and trying the different options to find what's most suitable for your needs.
Perhaps you want to start by finding directions from the airport to your accommodation. First you should search for the address where you're staying and, once it's highlighted, click the pointer to select it. There will be an icon under the search bar, which you can use to add a new 'directions layer'. If you've used Photoshop, you'll understand the logic – you can switch on different combinations of layers at once, depending how much of your own added information you want to see at any given time. Search for the airport as your point 'B', and Google Maps will bring up the quickest route to get there. Depending on the city and the amount of baggage you have with you, you can toggle between directions for taking a bus, train, car, or – for the truly brave and strong – walk or cycle routes.
So you've planned your route to your new home, but you're not sure if you'll have Wi-Fi set up yet or the energy to figure out where to go for a refreshing cup of local Joe. It's easy to find some recommendations, by searching for the area you'll be visiting, clicking 'Nearby' in the left-hand box, and searching for what it is you'll be looking for – coffee, shoe shop, currency exchange etc. The highest rated place will come up first in the results, and clicking 'Rating' gives you options to refine your results. Once you're in town and online, you can even click on a venue and select 'View in Google Maps' to open a new window that tells you how busy that place is right now.
If you want a bit of a clearer idea of the places you're likely to visit before you make that trip, it's time to talk to Pegman. This is the little yellow fellow you'll see at the bottom of standard Google Maps (he doesn't seem to show his face in your personalized 'MyMaps' section). To use him, click Pegman and drag him to the place that you want to see in more detail. Google Maps will automatically switch to street view so you can navigate around and see what it looks like. Let's face it, this can be the most exciting part of planning a trip!
Once you've filled your map with exciting places to be, you might want to share it with your new-found friends. This is simply done, by clicking Share in the left-hand box, and then choosing from the options or copying the URL to send to your new pals.
So you've found your way there, you've got a map on your phone, and nice places to meet your colleagues. The difficult stuff is out of the way, and all that remains is the business of going to work and learn in an exciting new environment.