19
Sep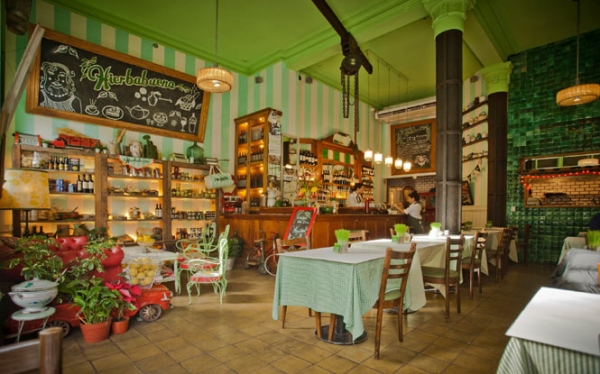 Beefing up the Veggie Options in Buenos Aires
The enormous consumption of meat is an ever-present part of the imagery of Argentine cuisine. Even a young Charles Darwin was astonished at how much beef the gaucho's ate for months on end. But the great naturalist's experience of Argentine carnivorousness was positively mild compared to that of the modern day visitor. Argentina is a carnivore's idea of heaven and is second only to the Hong Kong as the largest consumer of beef in the world. These days, beef is only part of a serious meat-eater's diet and you will be amazed at the size and variety of offerings if you indulge at a parilla (roasting kitchen). Argentines have also elevated the barbecue (asado) to an art form and it makes the shrink-wrapped pieces of meat we buy in supermarkets look, quite frankly, pathetic.
Despite this great meat-fest the situation is not as desperate as it might seem to some vegetarians. There are always meat-free options at most restaurants and these include empanadas, pasta, pizza, omelettes, tortillas and salads. Tenedor libres (all you can eat buffets) also provide a source of fresh salad and vegetables. There are also a number of vegetarian restaurants to be found throughout the country and these provide a welcome relief from the food mentioned above. Over the last decade the number of vegetarian restaurants has grown to cater for the ever increasing number of tourists and local people interested in healthy alternatives.
If you are planning to visit Buenos Aires or are already in the city, you might want to make a note of the following vegetarian restaurants: Hierbabuena, Artemisia, Buenos Aires Verde, Quimbombó, Jueves a la Mesa, Algaia, Naturaleza Sabia, Almacén Purista, Green Eat, Bodhi, Sattva, Bio, Krishna, Granix, Demetria Restaurante, and Nesta Reggae Bar. Some of these are the hippest and steak-free eateries in the capital. Buenos Aires Verde is currently the best option for lovers of all things raw. Expect more restaurants catering to vegetarians to pop up around the city as the concept of vegetarianism and healthy eating continues to rise. If you know of any other veggie gems in Buenos Aires, let us know in the comments.