17
Feb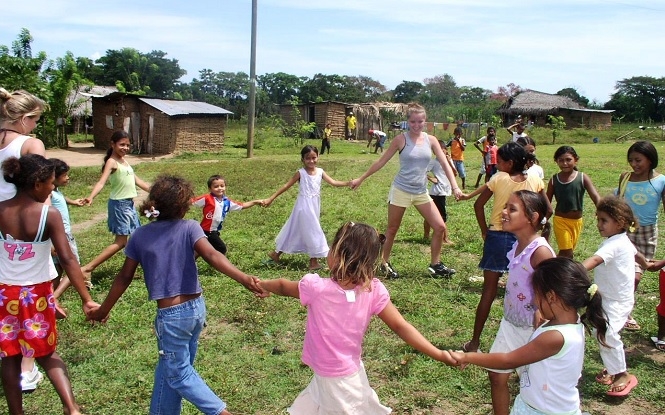 Yes, You Can Volunteer Abroad for Free
If you browse the internet you will see blog posts and articles that say you can't volunteer abroad for free and you should quit trying. This is false and misleading advice but why would you post such information online? There are two key reasons which I will briefly outline below. To be clear, volunteer abroad for free refers to volunteering abroad with no fees and programs that provide free accommodation, food and other perks such as stipends. I am excluding flights from the costs associated with volunteering abroad because it's unrealistic to expect a small voluntary organisation or non-profit in Latin America to cover the airfare. Expenses associated with volunteering abroad should be solely focused on potential in-country costs such as program fees. However, volunteer roles that offer free flights do exist and we sometimes feature these on the Volunteer Abroad section of this website.
The first reason why you some volunteer and travel platforms say you can't volunteer abroad for free is because they offer or are affiliated with paid volunteer programs, often with expensive placement and gap year companies. They want you to book your volunteer trip with one of the companies they recommend and pay to volunteer abroad. A good example is the article on the GoAbroad website entitled "Quit Trying to Volunteer Abroad for Free." The 10 reputable volunteer programs they suggest are paid advertisers on the GoAbroad platform. This is just shameless marketing tactics on behalf of paying clients such as Frontier, ELI Abroad and Oyster Worldwide.
The second reason is to do with search engine optimization (SEO). The authors of aforementioned articles and blogs are targeting keywords to rank in search engines like Google. The goal in ranking on search engines is to drive traffic to a website from the search engine result pages. Even if you don't offer free volunteer abroad programs you can drive traffic to your website by the keywords you choose to target and other top SEO ranking factors (e.g. backlinks). This is how claim the top spots on SERPs (search engine results pages). GoEco is ranking well for the keywords 'volunteer abroad free' despite not offering free volunteer abroad programs!
One of our goals is to inform volunteers about grassroots voluntary organisations and non-profits operating in Central and South America. These organisations are often much harder to find on popular search engines such as Google because they rarely have the resources to promote their websites effectively. They are often drowned out by the larger, higher-priced placement and gap year companies because they have much more money to spend on marketing and technical expertise. This cost is passed on to volunteers via high program fees. No matter what the internet tells you, you can volunteer abroad for free, and do it in an ethically sound manner.